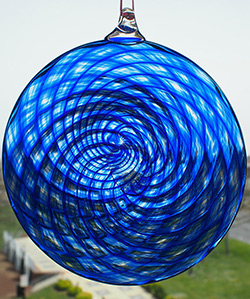 ArtsQuest Glass Studio
Contact:
Banana Factory Arts Center
25 W. Third St
Bethlehem, PA 18015
(610) 332-1300 · info@artsquest.org
Visit the ArtsQuest Glass Studio Tent to participate in Hot Glass Experiences, create a Flame-worked pendant, watch live artist demos, and find unique handmade glass items for purchase from local artists.
Hot Shotz Competition
Aug. 5-12, 12-3 pm & 7-10 pm
Come watch a live glass making competition hosted by the ArtsQuest Glass Studio. Each artist will have three hours to work in the Hot Glass Studio tent at Musikfest to create a one-of-a-kind shot glass that will be judged against the other works created during the competition. Prizes will be awarded for popular vote as well as judge's choice. Flame working artists interested in competing can register at bananafactory.org/hotshotz.
Hot Glass Experience
From paperweights to pendants, create your own glass work of art in just 20-30 minutes at Musikfest! The Hot Glass Experience, presented by ArtsQuest Glass Studio Artists, is open to the public daily for $50. No experience necessary. To ensure your time slot, reserve your ticket online.
Flame-worked Pendant (ages 10+)
Aug. 5-13, 3:30-6:30 pm
H.G.E. Wave & Air Trap Paperweight (ages 6+)
Aug. 4, 5-9 pm & Aug. 5-13, noon-4 pm & 5-9 pm
Note: Glass pieces need to cool overnight. Pieces can be picked up another day during the festival, or can be shipped for an additional $10 each for the first piece, and an additional $5 for each piece going to the same location.
ArtsQuest Glass Studio Retail Outlet
Visit the Glass Studio tent to find unique glass items, opening 12 p.m.-10 p.m. daily. Everything available has been handmade by ArtsQuest Glass Studio artists.