Our Five Favorite Flute Solos by Jethro Tull's Ian Anderson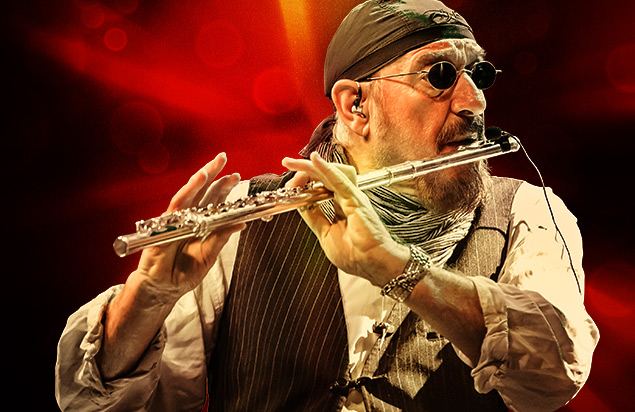 By Ben Youngerman, ArtsQuest Marketing Manager
Jethro Tull wasn't the first rock band to incorporate a flute into songs. However, it's hard to find another band whose signature sound became so inherently linked to the instrument. Tull frontman Ian Anderson is one of the world's most famous (and best) flutists, making the flute cool with his captivating stage presence and performance skills.
To celebrate Jethro Tull by Ian Anderson coming to Musikfest on August 13, we put together a list of our five favorite Ian Anderson flute solos spanning the band's entire career.
5. "Hunting Girl" at Rock Sommer in 1986
Wearing a neon green hat and pink dress shirt, this flute solo is just so undeniably '80s. "Hunting Girl" is also one of our favorite songs from the 1977 Gold album Songs From the Wood.
4. Alongside Iron Maiden's Bruce Dickinson in Jerusalem
Two of rock's most heralded and eccentric frontmen on the same stage at the same time? Yes, please.
3. Rockin' Bach in 1969
Beginning in his signature pose, Ian Anderson rocks J.S. Bach's classical piece "Bourée"! Only Jethro Tull could give new life to a 300 year old song and turn it into a rock & roll classic of its own.
2. Flute…in…SPACE!
This solo is out of this world. Ian Anderson collaborated with an astronaut on the International Space Station in 2011 for the first space-Earth duet. Yeah, we know it's not a solo, but it was too cool to leave off of the list.
1. "Locomotive Breath" at Rockpop 1982
Off of their 3x platinum, breakthrough album Aqualung, "Locomotive Breath" is quintessential Tull. This solo from the 1982 Rockpop Festival in Germany just soars. Ian Anderson's incredible stamina (how does he have the breath to sing after that?!), the band's energetic performance and the crowd's immense enthusiasm makes this tops on our list.