NorthSide PokéPlatz (PokéStops) at Musikfest
There are a ton of PokéStops in downtown Bethlehem. This is a rundown of stops on the north side of the Lehigh River. For the record, we're only highlighting the stops and gyms located on the Musikfest festival grounds. There are a number of close ones not featured here, that you'll have no problem finding within game.
The Colonial Industrial Quarter
Long time festers sometimes refer to these as "the lower sites" (as in they are located at the bottom of the hill). As it relates to Pokémon, we'll be talking mostly about Volksplatz, Martin Guitar Handwerkplatz, FLYLVIA Plaza Tropical and the area between there and Wells Fargo Festplatz.
Volksplatz
"Musikfest Butterfly Garden"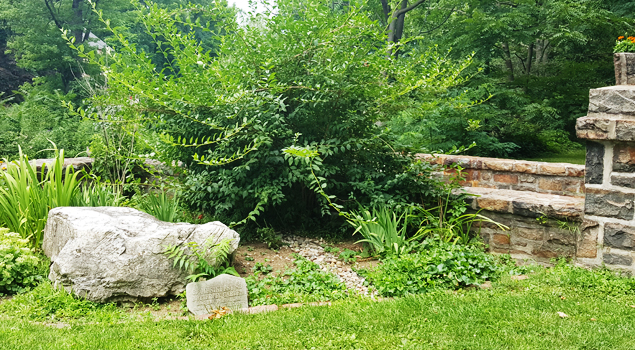 This stop is located at the far north end of Volksplatz, just past the portajohns on the way out of the festival grounds (on Old York Road). One important note: cars and trucks enter and exit the festival here, so (as always) pay attention and be safe while playing.
"Broad Street Water Fall"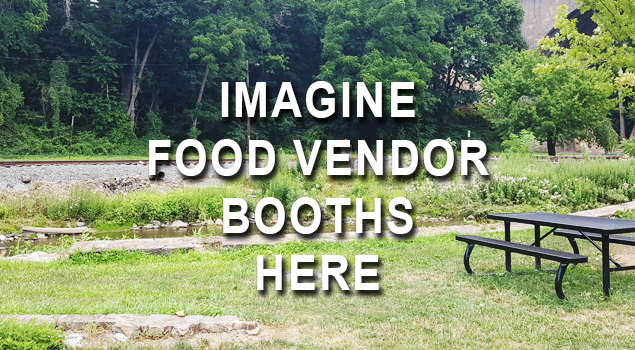 This is one of those fun stops that is based off of something that's no longer there! A few years back, there was a waterfall here. Now there's not, but there is a PokéStop! One important note: you won't be able to get to the edge of the creek because there will be food vendors in your path. You should be able to get close enough to access the stop though. Be respectful to the nice vendors (maybe buy some delicious foodstuffs!) and don't try to go behind their booths. We like our friends at the Bethlehem Police, but we don't want to have to introduce you to them.
"Miller's House Garden"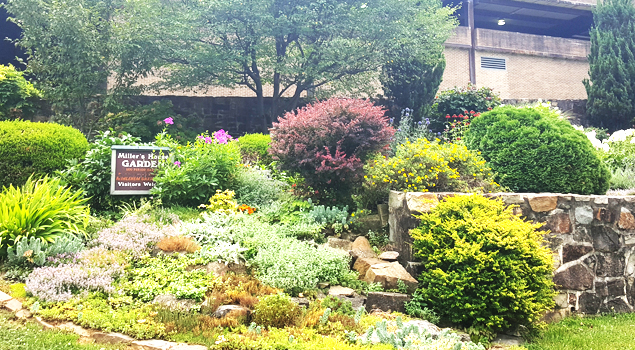 What a beautiful spot this is. You'll find this stop behind the performance tent at Volksplatz. This is a perfect spot to get away from the crowd and enjoy a peaceful moment (and catch come Pokémon!!!) within the excitement of the festival.
Martin Guitar Handwerkplatz
"Dye House"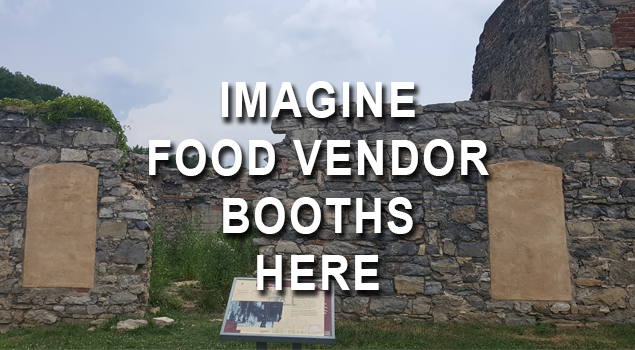 Remember where that giant ice cream cone is? Well, that's where you'll find this stop. Pro-tip, there are some portajohns right around the corner from this stop that many people don't know about.
"Butchery"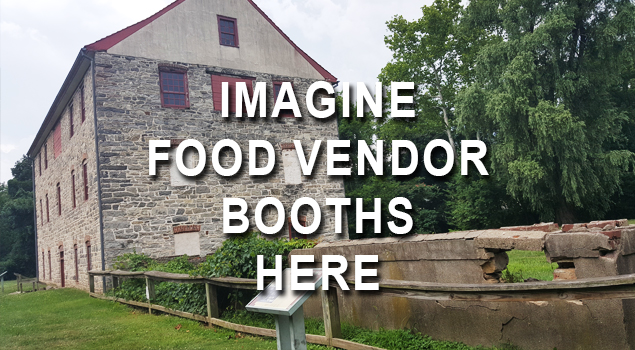 During the festival, the "Butchery" stop is right by those glorious kabobs. Nothing quite like grilling at the ol' butchery, right? Who knows, maybe you'll score some sweet fire types here.
"Tannery"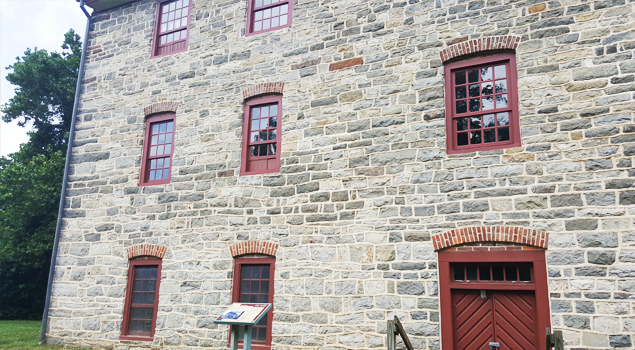 This stop is located right next to some awesome artisans and craftspeople. Hunt some Pokémon and do some shopping.
"Oil Mill"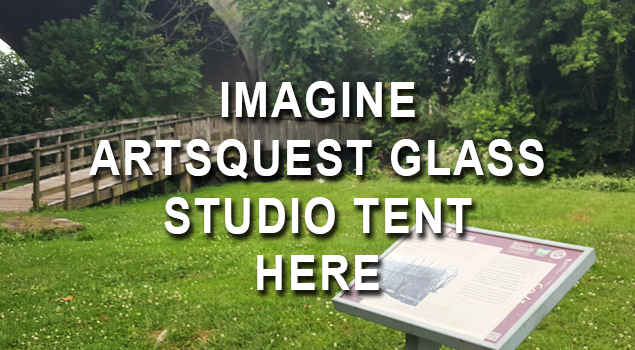 At the south end of Martin Guitar Handwerkplatz you'll find the "Oil Mill" stop. It's literally right outside the ArtsQuest Glass Studio tent, where you can try your hand at glassblowing. Really, we're being 100% for real here. You can blow glass at Musikfest.
That area inbetween Wells Fargo Festplatz and FLVLVIA Plaza Tropical
"1994 Site Improvements"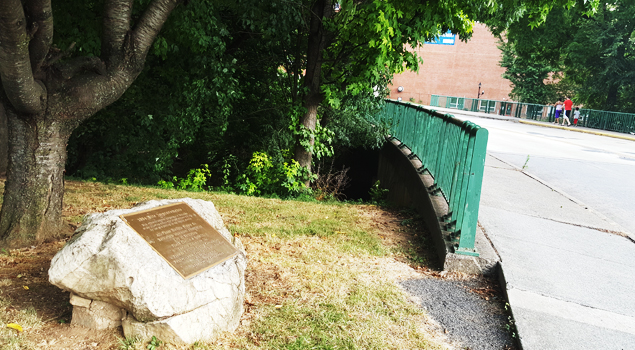 This is a sneaky spot that you might miss if the game didn't have a big blue square hovering over it. For reference, it's right next to WFMZ's booth, before you head up the Main Street "S" curve.
FLYLVIA Plaza Tropical
"Celtic Cross"
You can't miss this one – there are pretty flowers here for Musikfest. During the Celtic Classic (which our friends at the Celtic Cultural Alliance put on every September) there's a big celtic cross there. Hence the name.
"Daniel E. Rice Memorial Plaza"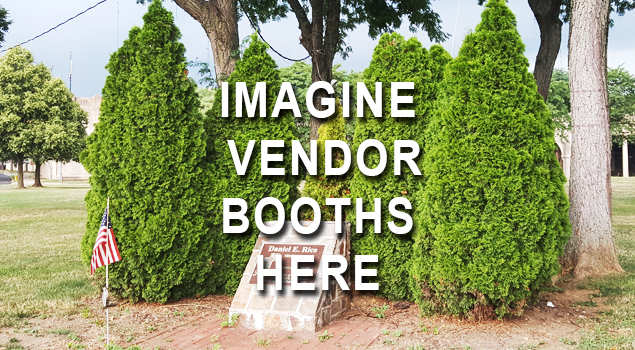 This is the official name of the grass plaza we call FLYLVIA Plaza Tropical. The stop itself is at the far southern end of the site, across from a beer truck. This is another spot that is technically behind vendor booths, so please be careful and respectful as always.
The Upper Sites
Here we're talking about Provident Bank Main Street, Hotel Bethlehem Platz, Red Stag Pub Liederplatz, the Vesper Series and the Chamber Series presented by Lutron.
Red Stag Pub Liederplatz
"Sun Inn"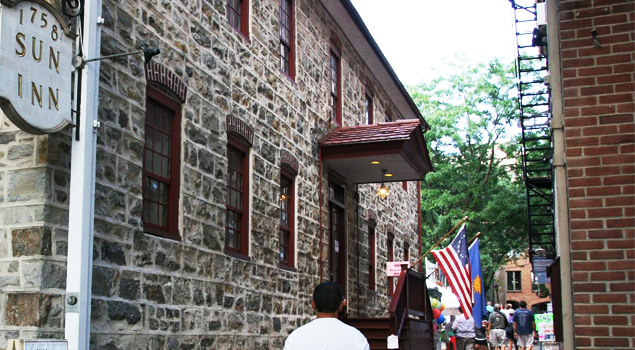 You'll find this stop as you leave Red Stag Pub Liederplatz, heading towards Provident Bank Main Street. Honestly, it's hard to miss.
"Sculpture at Technicolor Grand"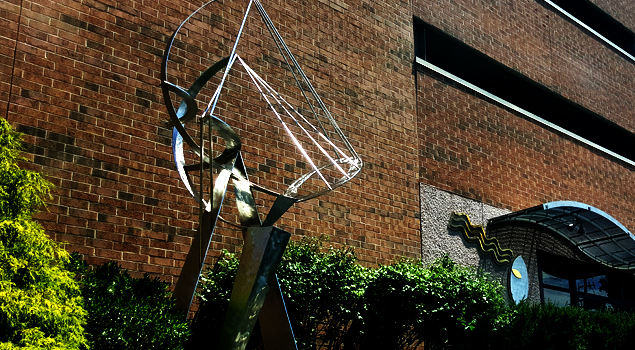 This one is located behind the stage, but please don't go into the parking lot – it's private property! You'll be able to grab it from the corner of the venue.
"McCarthy's Red Stag Pub"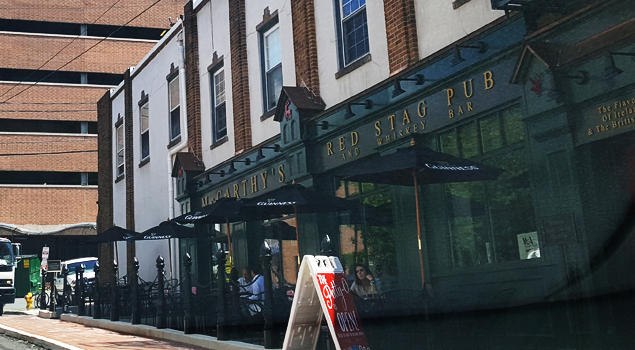 The proud title sponsor of Liederplatz and home of delicious eats and drinks. You'll find it directly behind the stage.
Provident Bank Main Street
"Bethlehem Brew Works"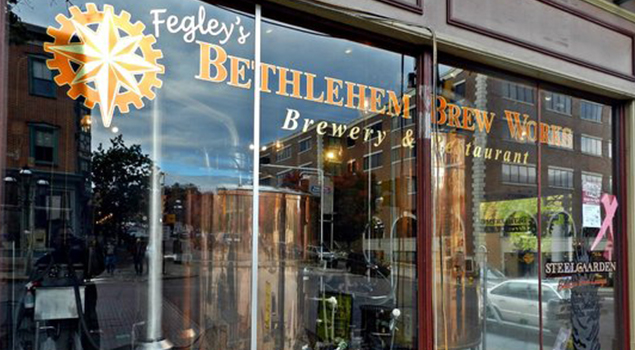 Not only is the Brew Works a stop, it's also the starting point for our Musikfest Crawl on Wednesday, August 10th! Also, the "Sun Inn" stop is also right near here.
"Water Shrine"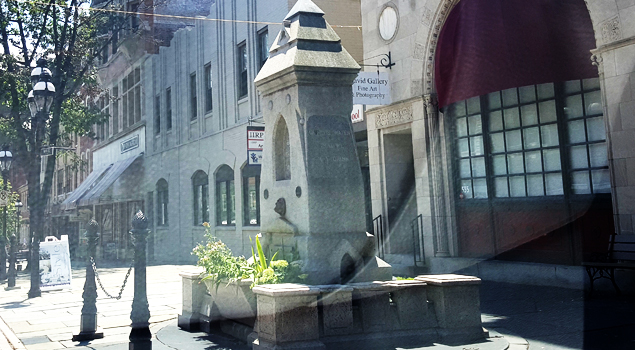 Do water-type Pokémon come here to worship? We don't know. But we do know that you can stop by this PokéStops during the 'fest. It's on the same side of the street as Brew Works.
GYM!!! "Ostara Mule"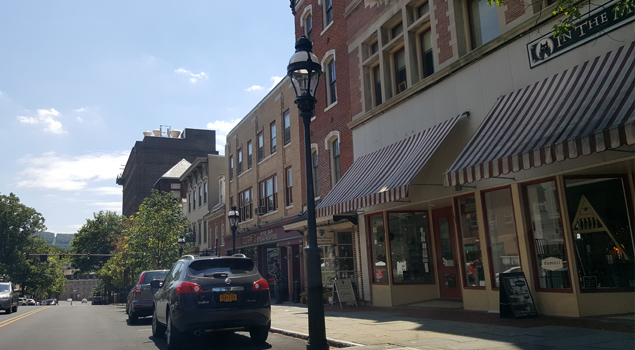 Right down the street from the "water shrine" stop is North-side Musikfest's only gym! We're guessing it's going to be tough to hold on to. Also, for the record, the two ArtsQuest staff members preparing this list are both #teaminstinct.
"First House of Moravian Settlement"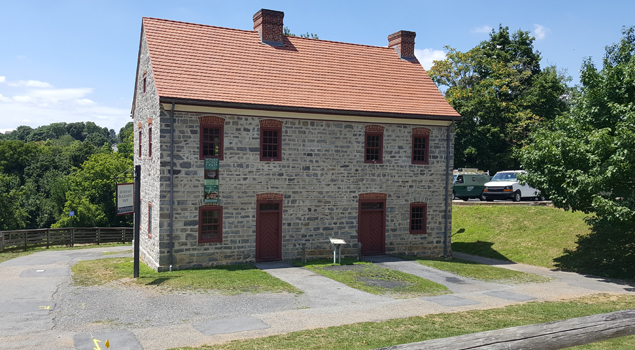 Here's another hard-to-miss stop for you. It's located at the southern end of Main Street, just past Hotel Bethlehem Platz.
"Moravian Community"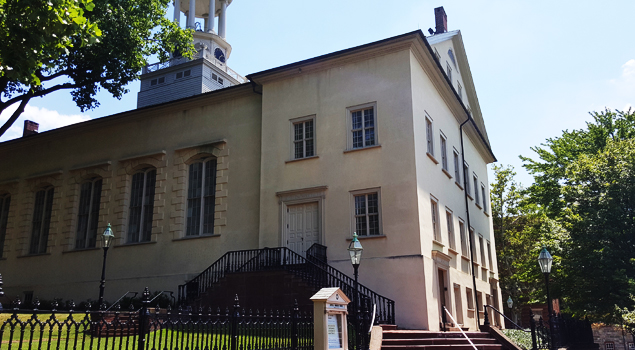 Did you know Central Moravian Church is an official performance venue at Musikfest? It's home to some amazing classical performances as part of our Vesper Concert Series. It's also a PokéStop.
"Eugene A.Rau Church Green"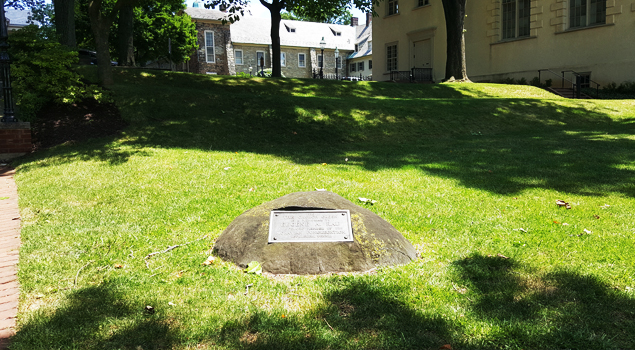 This PokéStop is nestled inbetween Central Moravian Church and the Moravian Book Shop.
"Old Chapel"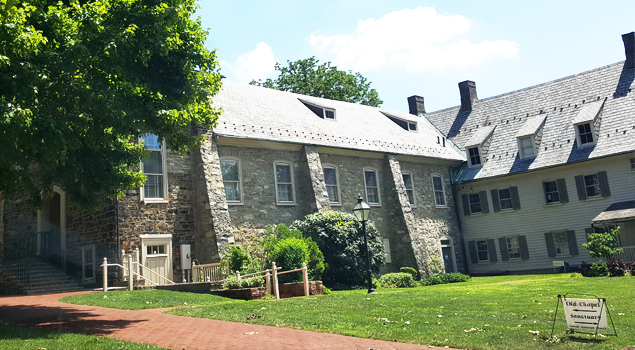 File this one under "best kept secret." During Musikfest, Central Moravian Church's Old Chapel plays host even more classical music in our Chamber Series presented by Lutron.
"Bethlehem Hill to Hill Bridge Plaque"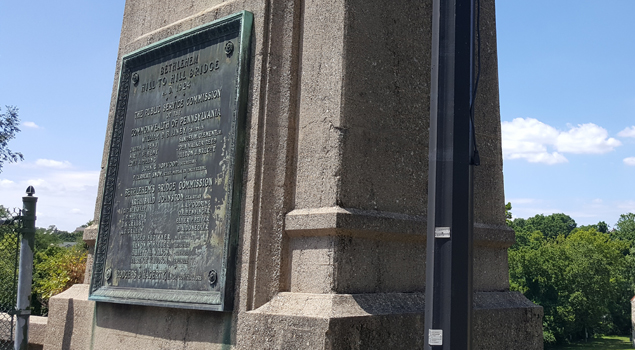 Continuing down Main Street, you'll find this stop right before Main and Church Street meet, at the top of the "S" curve.
"Soldiers of the Continental Army Memorial Plaque"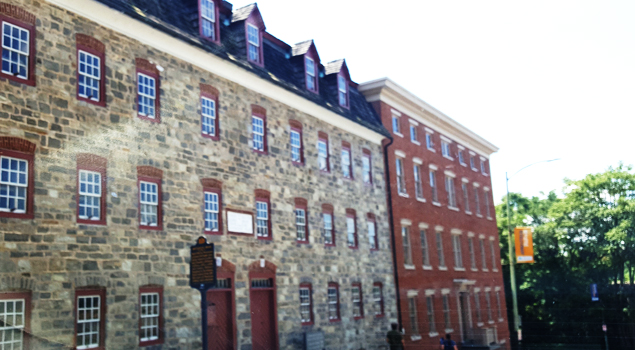 Also where Main and Church Street meet, you'll find this PokéStop (on the Church Street side).
"Twisted Sculpture"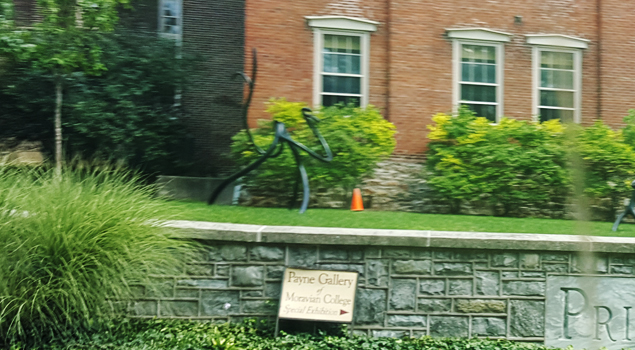 Located on Moravian College's campus (don't trespass, you can reach the stop from the side walk), this PokéStop is located in the middle of the Main Street "S" curve that connects the upper and lower sites at Musikfest.