Top 7 Summertime Jason Mraz Hits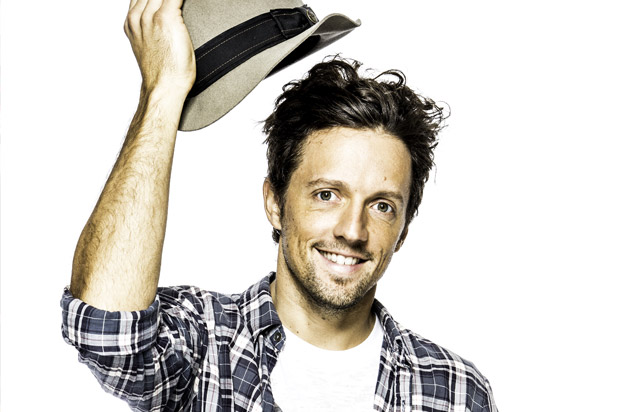 By Amber Galdamez, ArtsQuest Communications Coordinator
During the cold winter season, nothing sounds better than a tropical vacation or a long, relaxing summer evening by the pool. If the warm beach days of summer had a sound that we could bottle up and stick a straw in, we're pretty sure that sound would be the music of Jason Mraz.
Before Mraz headlines the Sands Steel Stage at Musikfest on August 12, get an early taste of summer with these beach-ready hits…
"Lucky" (ft. Colbie Caillat)
This song is perfect to listen to during a casual sailboat ride though crystal blue waters, while sipping a wine cooler and running your fingers through the water at opportune moments, as one does.
"The Remedy (I Won't Worry)"
What better way to cure a case of the winter blues than the summer-y, carefree melody of this 2009 classic,"The Remedy." We assume you will listen to this hit whilst cruising down an open highway and sporting your baseball cap tilted to a 45 degree angle (much like this music video, sans the backseat chickens).
"I'm Yours"
The song "I'm Yours" is full of Island vibes, with its reggae-esq sound and even a sprinkling of scat singing. For this reason, this jam is best served on the beach, with a cold Yuengling in hand, sunglasses perched on your nose and the sand between your toes.
"I Won't Give Up"
This song is ideal for sitting around a campfire with friends on a cool summer evening. The soothing sound of Mraz's voice over the gentle strum of a guitar strings may make you want to close your eyes and take in the moment. Or you may want to dance. Both responses are completely acceptable.
"93 Million Miles"
This song will make every summer road trip fly by. A little falsetto, some gentle drum beats and the chill coffee shop vibe that guides this melody will have you nodding your head and tapping your fingers on the steering wheel while you sing along.
"Bad Idea" (Live with Betsy Wolfe)
The multitalented Mraz recently finished a stint on Broadway's Waitress and even though this song isn't his typical format, we are 100% here for it. This song seems highly appropriate for a summer pool party featuring inflatable flamingos and water guns.
"We Can Take The Long Way" (Music Video Short Film)
This short film featuring Mraz's hits "Love Someone," "Hello, You Beautiful Thing" and "Long Drive" will give you that "endless summer" feeling. Go ahead…soak up these lyrics like you would soak up some sun.
Jason Mraz at Musikfest
Sunday, August 12
Sands Steel Stage at PNC Plaza