10 Artists to See at Guardian Life Insurance Company of America Zinzenplatz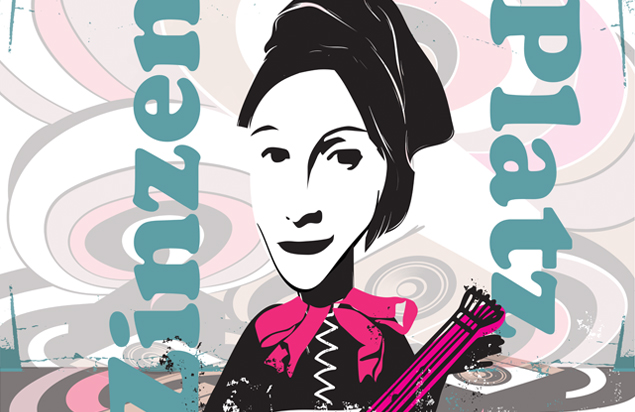 By Sarah Nekich, ArtsQuest Marketing Intern
Guardian Life Insurance Company of America Zinzenplatz, named after Countess Benigna von Zinzendorf, one of the city's early leaders, is the place to rock out at Musikfest! Enjoy live music by dynamic tribute bands and the Prismatica art installations. Here are 10 artists we think you will find yourself jamming to on the North Side!
You can find the full lineup of 500+ FREE performances at Musikfest here!
Sunday, August 4, 2019 @ 6:30 PM
Tameca Jones has made a name for herself as the "Queen of Austin Soul", entertaining audiences with her tasteful and vibrant interpretations of a diverse list of artists that include Tina Turner, Nirvana, Elton John, Jimi Hendrix, and more. Her talent has won her devoted fans, accolades, and some high profile situations opening for Austin super stars Gary Clark Jr., Max Frost, Bob Schneider and other big touring acts!
Saturday, August 3, 2019 @ 6:30 PM
Jared & the Mill are five best friends from Arizona who came together to create some amazing original music. With their rock/indie sound they have been hitting the road on tour with fellow bands and creating many fans along the way. Hear them perform tracks from their many EPs as well as their latest album "This Story Is No Longer Available", which was released last year in 2018.
Sunday, August 4, 2019 @ 12:00 PM
The Smoky Knights is an indie rock quartet based out of LA. Their music is a colorful mix of tight vocal harmonies with heaps of 60s/70s rock and soul. Formed in 2013, Smoky Knights have played weekly residencies around LA, performing at classic venues like Hotel Cafe, The Satellite, and Pappy and Harriets. Their latest single "Sooner or Later" was featured on several playlists and has earned over 70,000 plays.
Friday, August 9, 2019 @ 6:30 PM
Philadelphia rock band Stolen Rhodes is a perfect combination of blues and rock with a touch of country. They have opened for iconic artists such as Lynyrd Skynyrd, Robert Randolph, Drivin' N Cryin' and Blackberry Smoke. With their fiery, gasoline-laden live shows and catchy songs, Stolen Rhodes will blow your mind and bruise your soul!
Sunday, August 4, 2019 @ 1:30 PM
Marielle Kraft is a 22-year-old singer/songwriter originally from Rhode Island and currently based outside of Washington D.C. in Maryland. Her songs take shape as honest stories through comfortable arrangements, following suit to artists like Shawn Mendes, Ben Rector and Taylor Swift.
Saturday, August 3, 2019 @ 12:00 PM and 1:30 PM
Pepperwine is a female-fronted, four-piece band producing hip-shaking rhythms, soulful grooves, and funky jams. Every performance is a unique combination of genre-bending original tunes and improvisations. Adding to two previously released 5-song EPs, Pepperwine released their first full length album in August 2018 called Bright Ideas–an 11 song record that fuses together elements of funk, rock, jazz and soul.
Friday, August 3, 2019 @ 4:30 PM
Vin is currently a rising star out of the Northern New Jersey music scene bringing authentic traditional sounds of the Chicago/Memphis style blues of the 40s and 50s to audiences everywhere. In 2019, Vin Mott released his sophomore album "Rogue Hunter" which received worldwide radio play and praises from the blues world's top publications.
Friday, August 9, 2019 @ 5:00 PM
Big Boy Brass is an eight-piece brass band based out of Lancaster, Pennsylvania. They play energetic jazz based brass band music, that pulls inspiration from many of the brass bands that came before them as well as rock, pop, and funk influences. Adding variety to their shows, Big Boy Brass can often be found with different instrumentations, depending on the event and venue!
Saturday, August 10, 2019 @ 3:00 PM
Summer Scouts is a five-piece indie rock band based out of Allentown, PA. The band infuses an eclectic mix of pop with a tinge of post-rock dynamics to cast a signature sound. Summer Scouts released their first full-length in May of 2016, featuring an array of dynamically-charged tracks retaining the band's hefty sonic weight, unforgettable female/male vocal melodies, and trademark post-rock influence
Friday, August 2, 2019 @ 8:30 PM
Take a Groovy Trip back to the '60s with Large Flowerheads! The Large Flowerheads bring to life the musical sights and sounds of the '60s. Their repertoire includes numbers from The Beatles, Neil Diamond, Strawberry Alarm Clock, Sonny & Cher, The Rolling Stones, Janis Joplin, Jefferson Airplane, Tom Jones, Mama & the Papas, The 5th Dimension, The Monkees & many more!
BONUS PLAYLIST!
Get to know all of the awesome artists playing Musikfest before the 'fest begins! Check out the 2019 Musikfest Free Artists Spotify playlist!