10 Things You May Not Know About Musikfest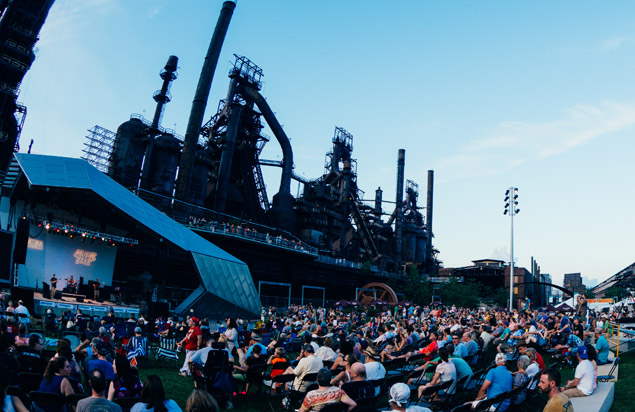 Photo: Ted Colegrove
Musikfest, presented by the nonprofit ArtsQuest, was started in 1984 to provide access to the arts and help with revitalization of Bethlehem's Main Street area. Today, the 'fest offers 500-plus music and art performances over 10 days each August, making it the largest free admission music festival in the U.S.
While you may have grown up enjoying the music, food and fun of Musikfest over the last 34 years, you may not know the magnitude and impact the festival has on the area. Before you join us in 2017, here are 10 "'Fest Facts" you may not know…
'FEST FACTS
1. The concerts are free. The artists are paid.
2. Musikfest is the nation's largest free music festival.
3. Musikfest is run by the nonprofit ArtsQuest.
4. 500+ people volunteer at Musikfest each day.
5. Every purchase supports year-round FREE programming.
6. Musikfest is community-run, community-supported.
7. Musikfest generates $50.5 million of economic activity in the Lehigh Valley.
8. From booking bands to playing shows, students learn at the 'fest.
9. Kids' Camps, Arts Classes & Family Programs – We have those too!
10. ArtsQuest also runs the Banana Factory Arts Center & SteelStacks.
Musikfest runs August 4-13! See you there!