Final Headliner Announced: El Gran Combo will Hit the Main Stage at Musikfest's 40th Anniversary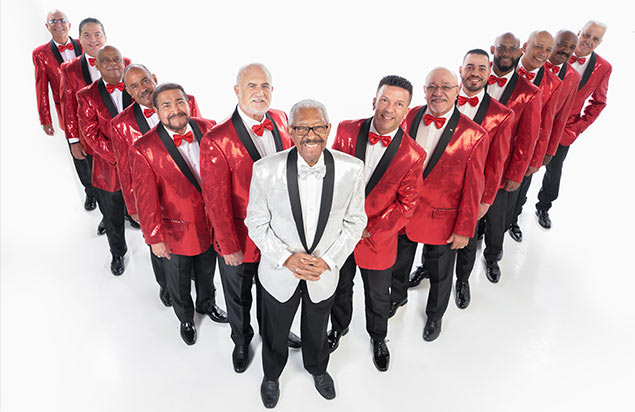 El Gran Combo de Puerto Rico will Perform on the Wind Creek Steel Stage at PNC Plaza on August 11
Bethlehem, PA, May 30, 2023 – ArtsQuest is proud to announce seven-time Grammy nominated El Gran Combo will perform on Friday, August 11, at 7 p.m. on the Wind Creek Steel Stage at PNC Plaza. This Musikfest headliner is presented with media partner La Mega.
Tickets go on sale Tuesday, May 30 at 10 a.m. for ArtsQuest Members and the general public on Friday, June 2 at 10 a.m., at Musikfest.org. Ticket prices will run between $10 and $65. For more exclusive ticket access and advance purchase opportunities, become an ArtsQuest Circle donor today.
El Gran Combo de Puerto Rico is a popular Puerto Rican band widely known as El Gran Combo. The band played their first show in San Juan in 1962 and became the island's most popular salsa group. The band's style of music has evolved through the past several decades, ranging from boogaloo and merengue to tango and bomba.
The group creates lively arrangements for piano, bass, trumpets, saxophone, congas, timbales and bongos and performs catchy dance tunes such as "El Menu," "Telefono," "Goyito Sabater," and their most popular song, "Brujeria" which has over 50 million streams on Spotify. In May of 2002, the band received a Lifetime Achievement Award from Billboard.
The group celebrated a half-century together with 50 Aniversario, Vol. 1, their debut album for EGC records. Three-quarters of the album are re-recorded songs from the entirety of the band's career. The album placed in the Top Ten of Top Latin Albums. The album then hit number four on the Top Latin Albums chart.
About Musikfest
A record-breaking 1,240,000 people attended Musikfest in 2022. The 11-day festival featured over 500 free performances, across 16 stages located throughout the City of Bethlehem. The 40th Musikfest is scheduled for Aug. 4 – 13, 2023, with a special preview night on Aug. 3. This year's Musikfest 2023 poster artist is Allentown-based family Maltas Con Leche. Visit musikfest.org for more information.