6 of Rob Zombie's Most Horror-Filled Music Videos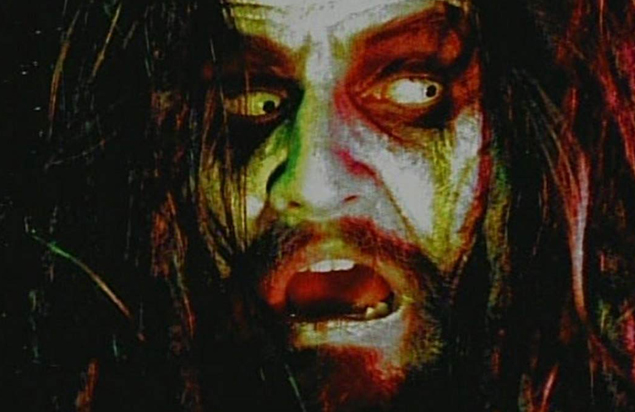 By Ben Youngerman, ArtsQuest Marketing Manager
As a musician, singer, songwriter, voice actor and filmmaker, Rob Zombie is a creative superbeast. In addition to selling 15+ million albums, he's also directed cult horror films House of 1,000 Corpses, The Devil's Rejects and the 2007 Halloween remake (his highest-grossing film). Rob Zombie's mix of unique metal music and love of horror always spills over into his music videos, creating some of the most shocking rock videos of all time.
In honor of Rob Zombie headlining the Wind Creek Steel Stage at PNC Plaza on August 2, we put together 6 of the most horror-filled Rob Zombie music videos from his 20+ year career to ever hit MTV or YouTube…
"DRAGULA"
Including scenes from 1920's Dr. Jekyll & Mr. Hyde and 1939's The Phantom Creeps, Rob Zombie's music video for his biggest hit song gives us the heeby jeebies! The song is about Grandpa Munster's dragster from The Munsters sitcom, giving it some extra horror cred.
"LIVING DEAD GIRL"
The Cabinet of Dr. Caligari, a 1920 silent film, is one of the creepiest movies ever made, and the perfect imagery inspiration for mega-hit song "Living Dead Girl."
"THE LIFE AND TIMES OF A TEENAGE ROCK GOD"
Rob Zombie rides with a mustached devil and his band with creepy Día de Muertos makeup for a colorful blast of fun off his latest album.
"LORDS OF SALEM"
Cartoons can be scary too, as shown in song based on the Salem witch trials. The song is also scary-good, as it was nominated for Best Hard Rock Performance at the 2009 Grammy awards.
"NEVER GONNA STOP (THE RED RED KROOVY)"
Beyond the obvious A Clockwork Orange getup, this video features expressionless mannequins, a light up chess board and Sheri Moon Zombie's playing a mysterious seductress.
"SPOOKSHOW BABY"
Rob Zombie and his crew performing in a torture chamber? Quintessential Zombie. This video still gives us nightmares 20+ years later.
Pack your fellow superbeasts, American witches and devil's rejects into your DRAG-U-LA and see Rob Zombie at Musikfest!
Rob Zombie at Musikfest
Sunday, August 2
Wind Creek Steel Stage at PNC PLaza