7 Artists to See at Air Products Americaplatz!
Presented by Lehigh Valley Health Network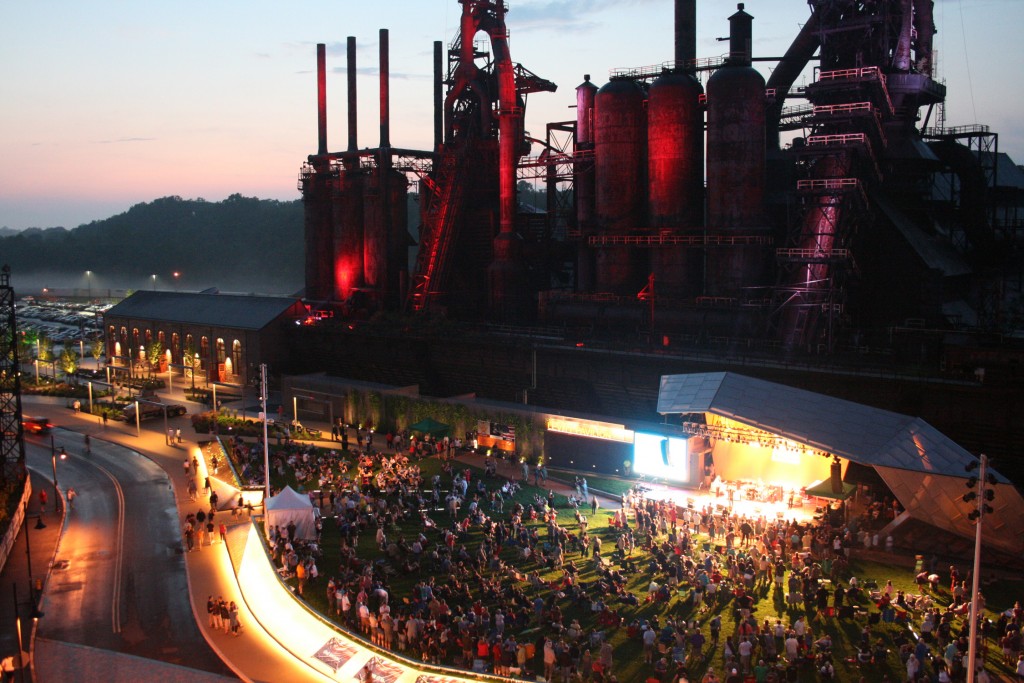 Written by Julie VanOsdol & Nia Marrow | Public Relations Interns
Mystik Fool
Saturday, August 13 @ 5:00 PM
Out of Easton, PA, Mystik Fool is an eccentric and lively four-piece band with the goal of cultivating an atmosphere that inspires fans to live through love. The band is composed of brothers Galen (Ukulele, vocals) and Simon Deery (Bass), along with their talented friends Michael Lear (Drums) and Will Coccia (Guitar). Breaking boundaries with their self-coined genre, "Spirit Jam", Mystik Fool has created their own unique sound that is beautiful and wild, all fronted by a Ukulele. They have toured across the United States and parts of Europe, opening for well-known artists such as Trevor Hall, Matisyahu, Kyle Smith, Sensi Trails and more.
Scythian
Wednesday, August 10 @ 9 PM
It is impossible not to catch the enthusiasm that Scythian radiates through their unique mixture of americana, folk, and bluegrass. The four-piece band was founded by brothers Alexander Fedoryka (fiddle, mandolin, bass, vocals), Danylo Fedoryka (guitar, accordion, vocals), who are joined by their two friends Ethan Dean (bass, vocals) and Johnny Rees (drums).
Shovels and Rope
Thursday, August 11 @ 9:30 PM
All the way from Charleston, South Carolina, Shovels and Rope is husband and wife Michael Trent and Cary Ann Hearst. The band currently has six albums that carry the feeling of folk, rock and roll, and country-rock. The sound of Shovels and Rope was created by the combination of both Trent and Hearst's successful solo careers. Shovels and Rope is a celebration of love and music that you will not want to miss.

Baha Men
Sunday, August 7 @ 9:30 PM
Most famously known for their hit single "Who Let The Dogs Out", the Baha Men are a funky reggae fusion hip-hop band that is still kicking after 45 years of high-energy performances. The Baha Men have had millions of music streams, along with a variety of TV and film appearances. The group is made up of current members Rik Carey, Isaiah Taylor, Dyson Knight, Anthony "Monks" Flowers, Leroy "Breaka" Butler, Patrick Carey, Jeffrey Chea, Herschel Small, and Kenwood McKenzie.
Joe Grushecky and the Houserockers
Saturday, August 6 @ 5 PM
The Houserockers was started by Joe Grushecky, a special education teacher in 1976 and was known as the 'Brick Alley Band.' The band's origins trace back to Pittsburgh, Pennsylvania, and are known for their heartland rock, rock and roll and hard rock style.
Rubix Kube
Monday, August 8 @ 9:15 PM
Rubix Kube is known for being one if not the best 80s tribute band! The band is led by a duo of Karma Chameleons and has the ability to transform on stage into any 80s star of the time like Michael Jackson, Cher, Bon Jovi and Prince. The band has various musical genres while also keeping its own sense of originality.