7 Artists to See at PNC StadtPlatz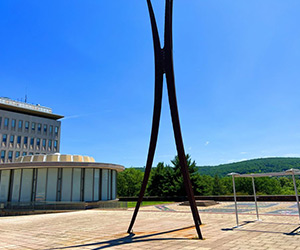 Written by Julie VanOsdol & Nia Marrow | Public Relations Interns
The Clarks
Friday, August 12 @ 8:30 PM
You will not want to miss The Clarks for those in search of good old-fashioned American rock n' roll. Determined to destroy their reputation as "country hicks", The Clarks created a discography of eleven studio albums, encompassing a series of warm, rock and alt-country tunes. The four-piece band consists of Greg Joseph (bass, vocals), Rob James (guitar, vocals), Scott Blasey (guitar, vocals), and David Minarik (drums, vocals).
The Blues Brotherhood
Sunday, August 14 @ 8:30 PM
A tribute to the Blues Brothers, The Blues Brotherhood are experts at capturing the sound, energy, and persona that made the original band so successful. The classic sound of the Blues Brothers still intrigues and captivates American culture to this day. Beyond this, The Blues Brotherhood plays other memorable and time-withstanding blues hits.
Boat House Row
Wednesday, August 10 @ 8:30 PM

Boat House Row is a six-piece "yacht rock" band that covers classic artists such as Steely Dan, Hall & Oates, Toto, and more. The term "yacht rock" refers to the type of smooth mellow music that the early young & hip music lovers likely enjoyed while sipping champagne on their yachts. Boat House Row consists of Caniche Derstine (guitar, vocals), Riley Hamlin (drums, vocals), Mick Hillside (bass, vocals), Pete Mane (saxophone, flute, clarinet, vocals), and Cougar Wessex (guitay, keyboard).
The Groove Merchants
Saturday, August 13 @ 6:30 PM
The Groove Merchants are a Philly-based band that plays with blues, funk, and soul genres. They are not afraid to play music from all decades, including hits you hear on the radio today. The Groove Merchants have something to enjoy for every kind of person in any age range. They have been praised by notable media outlets such as The Philadelphia Globe, Philadelphia Weekly, Underground Music Collective, and more.
Igor and the Red Elvises
Friday, August 5 @ 8:30 PM
Igor and the Red Elvises began when Igor Yuzov left his studies in Russia. Yuzov claims that the late Elvis Presley appeared to him in a dream and told him his purpose in life was to play rock 'n' roll. Over the past 20 years, the Red Elvises have produced 12 studio albums, two live albums, a live concert DVD and a Greatest Hits compilation. The band's film contributions include "Six String Samurai," "Mail Order Bride" and "Armageddon."
Sour Bridges
Monday, August 8 @ 8:30 PM
The Sour Bridges band began in an apartment with a group of friends discovering their love and unique sound for music in the Pocono Mountains of Northeastern Pennsylvania. The band has been together since 2010 and their lead singer and rhythm guitar, banjo and harmonica player Bill Pucci had written nine out of 10 of the band's tracks.
We Banjo 3
Tuesday, August 9 @ 8:30 PM
We Banjo 3 has been performing both Irish and Americana music for the last decade. The band was first discovered at the Irish or Bluegrass Festival and is now headlining shows and prominent music festivals. The crew has performed at the largest art festival in Europe, The International Arts Festival, and was awarded a grant from the Arts Council of Ireland that they used to record their first album.