7 Artists to See at
Guardian Life Insurance Company of America Zinzenplatz!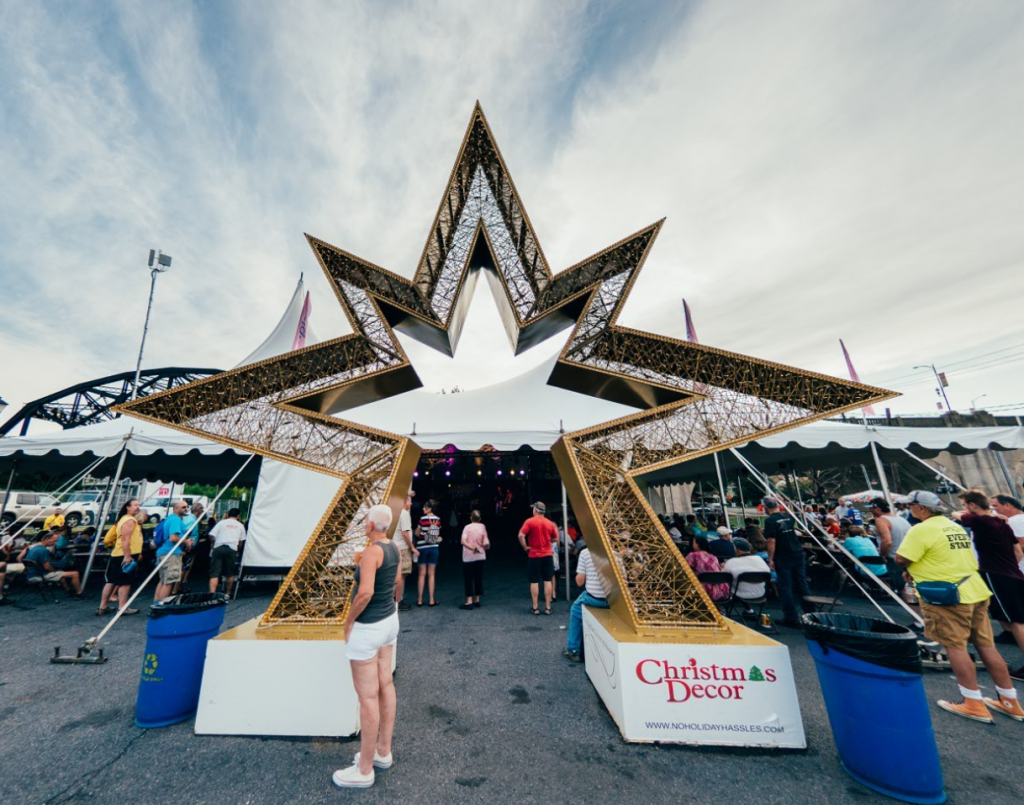 Written by Julie VanOsdol & Nia Marrow | Public Relations Interns
The Large Flowerheads
Friday, August 5 @ 8:30 PM
The Large Flowerheads are a 1960s reminiscent band who were prominent in the 1990s. The three original band members Maureen "Moe" Jerant, Greg Geist and Billy Trexler have regrouped with new member David "Dano" D'Amelio to share in their love for all things vintage. The band is a Lehigh Valley Music Awards Winner and was seen as the best entertaining band nine years in a row.
There, There - A Tribute to Radiohead
Saturday, August 6 @ 8:30 PM
There, There is a tribute act to premier Radiohead that formed in the late summer of 2017. The band has music spanning multiple decades and has a mix of experienced and upcoming artists. There, There gained recognition and has been played on US modern rock stations. The band was nominated for a Grammy Award for Best Rock Performance by a Duo or Group with Vocal.
Kat Wright
Sunday, August 7 @ 4:30 PM
Kat Wright is an American singer/songwriter based in Burlington, Vermont. She began her career in 2009 with best friend Maggie Clifford and released the folk project Loveful Heights. Wright is a graduate of Alfred University in Alfred, New York where she earned her Bachelor of Fine Arts degree. She has gone on tour making appearances at NPR's Mountain Stage in 2018 and multiple appearances at the Syracuse Jazz Festival.

Romeo Delight
Monday, August 8 @ 8:30 PM
Romeo Delight is based in Philadelphia and is the #1 most viewed Van Halan Tribute band on YouTube. Fun Romeo Delight facts include being named top tribute band in the world, being mentioned by Howard Stern, and serving as backing band for Micky Dolenz of the Monkees.
Magical Mystery Doors
Wednesday, August 10 @ 8:30 PM
A five-piece tribute band, Magical Mystery Doors covers beloved classic artists Led Zeppelin, The Beatles, and The Doors. Honoring these three world-changing artists, Magical Mystery Doors combines their well-known compositions in new ways, paired with a captivating visual representation that leaves their audience surprised and ecstatic.
Live at the Fillmore
Saturday, August 13th at 8:30 PM
Live at the Fillmore is a cover band devoted to preserving and keeping alive the music of the original Allman Brothers Band, specifically as it was performed in their early years. At their core, the Allman Brothers are a jam band, which Live at the Fillmore highlights in their expression of free-form music. For those craving the experience of hearing the Allman Brothers back in the day, this band is dedicated to authentically recreating those memories.
Muddy Ruckus
Friday, August 12 @ 5:30
The trio Muddy Ruckus consists of guitarist Ryan Flaherty, bassist Koko Kelcey, and drummer Erika Stahl, out of Portland, Maine. Although it's only three of them, they're known for creating a full rock-band sound with their own take on railroad indie punk blues. Described by New York Music Daily, Muddy Ruckus is "Darkly inventive Americana".