8 of Zedd's Star-Studded Collaborations!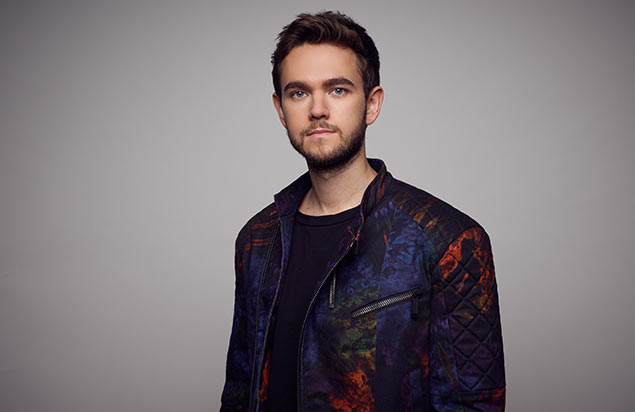 By Allison Toth, ArtsQuest Marketing Intern
Although you may not recognize him by name, Zedd is the musician behind some of the biggest hits on radio and streaming! With BILLIONS of streams & listens, it's no surprise the music industry's A-list stars want to work with (and even date) the Russian-born DJ & EDM artist! Check out some of Zedd's most famous collaborators and don't miss your chance to see him on our Wind Creek Steel Stage at PNC Plaza on August 13!
1. Katy Perry
The "Firework" herself, Katy Perry, sparked the idea of a new single ft. Zedd after touring with him as her opening act in 2018. Not long after the single was released in 2019, it made it's way onto the Billboard Hot 100.
2. Selena Gomez
Prior to embracing single life things, Selena Gomez and Zedd had a fling! Although their romance was short-lived, their collaboration will live on, having hit top 20 on the charts and being certified platinum in the US.
3. Ariana Grande
Before she was tied down, Zedd helped Ariana Grande "Break Free", featuring on one of the most popular songs on her My Everything album.
4. Hailee Steinfeld
You may know actress and singer, Hailee Steinfeld, from her role in Pitch Perfect 2 . "Starving" for the spotlight, she collaborated with Zedd, hitting the Billborad Hot 100 in 2016.
5. Liam Payne
A German DJ and an English ex boy bander walk into a bar… the punchline is they collaborate! Liam Payne, formally known from One Direction, went solo and collaborated with Zedd on his sinlge "Get Low".
6. Maren Morris
Maren Morris is now a household name thanks in large part to this collaborations with Zedd. Their 2018 megahit "The Middle" just reached 1 BILLION listens on Spotify!
7. Foxes
One of the collaborations that launched Zedd's career! Louisa Rose Allen, or professionally known as Foxes, was the vocals on hit "Clarity". This 2012 collab peaked at number eight on the Billboard Hot 100 and won a GRAMMY Award for Best Dance Recording.
8. Hayley Williams
Hayley Williams, the lead singer of American rock group, Paramore, had another huge contribution to Zedd's international success. Their collaboration on "Stay the Night" was a regular banger at clubs around the globe.
Don't miss the party! Get your tickets to see Zedd during Musikfest on August 13!