ArtsQuest Invites Food Vendors to Apply for Musikfest 2019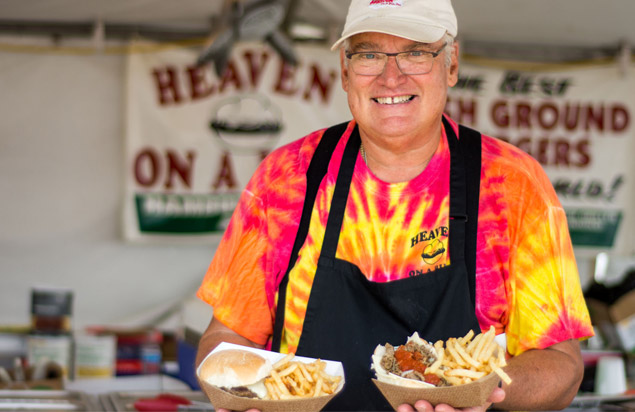 Photo by Wendy Jamison
BETHLEHEM, PA – Help ArtsQuest feed one million 'fest fans!
As the nation's largest free music festival gets ready to celebrate its 36th year, Musikfest is seeking mouth-watering and show-stopping eats and treats from food vendors to pair with its 10 days of musical entertainment. The 2019 edition of Musikfest, which is presented by the nonprofit ArtsQuest, is scheduled for Aug. 2-11, and vendors interested in applying should do so by Jan. 31 by CLICKING HERE.
For many 'fest fans, Musikfest is a "music feast" where patrons pair the music of artists like The Goo Goo Dolls and Train with amazing chicken teriyaki noodles by Island Noodles. Musikfest's food options, which complement the theme of each festival venue, are the icing on the cake, with everything from Pennsylvania Dutch and German fare at Festplatz to the Caribbean, Mexican, Cuban and Puerto Rican menus at Plaza Tropical.
Joining longtime Musikfest vendors like The Bethlehem Dairy Store, Karl Ehmer and "Aw Shucks" Corn in recent years have been new crowd favorites including The Flying V Food Truck, which serves up fresh cut fries and poutine; Sherri's Crab Cakes, which offers delectable crab cake sandwiches loaded with real lump and jumbo lump crab meat; and Chick n' Cone, which was featured on the Cooking Channel's "Carnival Eats" program.
With more than 500 performances on 17 stages, Musikfest annually draws up to a million people or more. Through a jury selection process, up to 60 food vendors are chosen to fill the Musikfest grounds, which stretch throughout 57 acres of North and South Bethlehem, creating a city within a city. While more than 75 percent of the vendors hail from Pennsylvania, participants from New York, New Jersey, Maryland, Virginia, North Carolina and Florida have also made their way to the festival in recent years.
For more information on Musikfest and being a vendor at the festival, visit https://www.musikfest.org/.