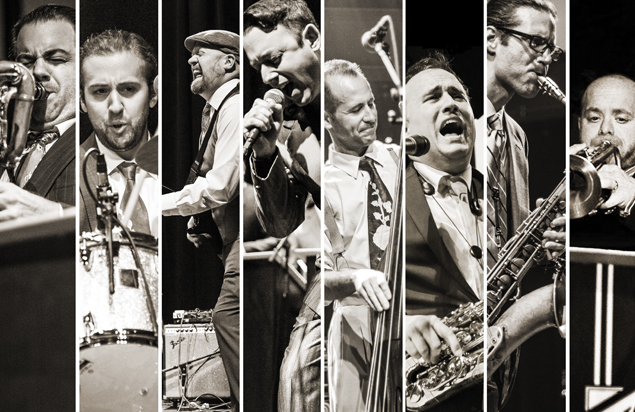 The Slicked Up 9's
Friday, August 9 · view days & times
Venue: Hotel Bethlehem Platz

FREE
Rising from Lehigh University in '98, The Slicked Up 9's unleash an energetic tribute to the original R&B music - Jump Blues. Years ago, Jump Blues belted from blazing horns to steamy dance floors, later simplified to Rock 'n Roll. Influenced by blues, swing and rockabilly, the 9's remind that music can drive with heavy swing, be rich with soul, push dynamic bounds, and bring you to your feet. The horns explode with sound, the upright bass pounds on your chest and the fellas dressed to the 9's swing it with all they've got. When you demand more from music this is what you get – The Slicked Up 9's.
In May of 2019 the Slicked Up 9's released their first studio album in 19 years - NINE LIVES - available on vinyl and everywhere you stream music.
The Slicked Up 9's are proud to perform for their 13th and 14th performances at Musikfest this year!
Schedule
Venue Information
Hotel Bethlehem Platz
Musikfest
Main Street (North Side)
Bethlehem, PA 18015
610-332-1300
map & directions