Hidden Gems of Musikfest 2022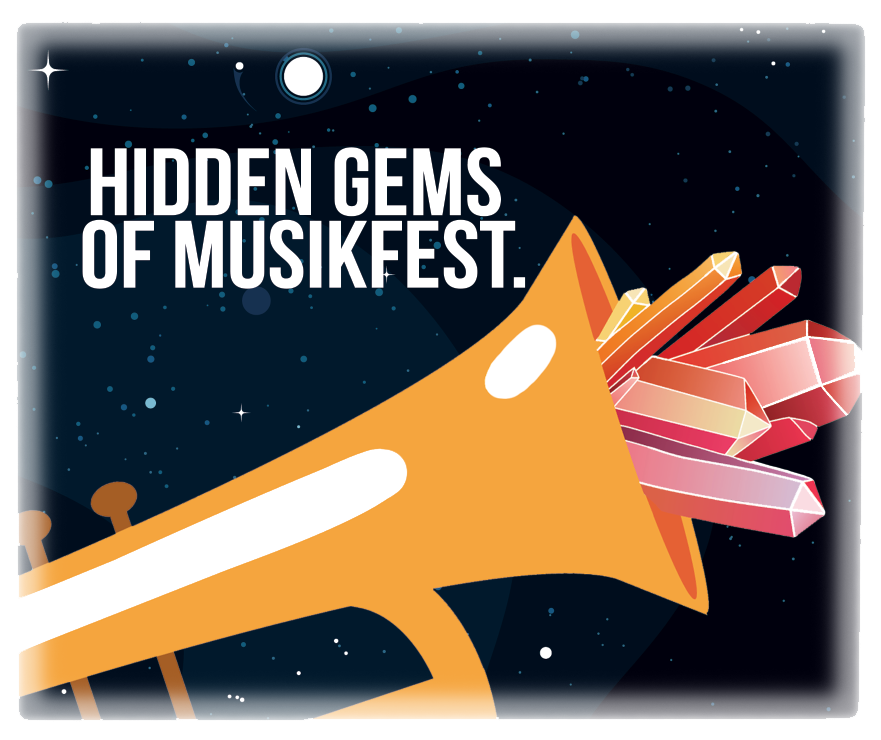 Written by Saige Sufrin | Marketing Coordinator | 8/4/22
Secret menu items lurk all around us, from Starbucks to McDonalds. You may have tried an item or two from those, but have you heard about the hidden gems of Musikfest?! From August 4th through the 14th see if you can make your way through the festival grounds to try out the exciting displays and challenges set up from our sponsors!!
So what do you say?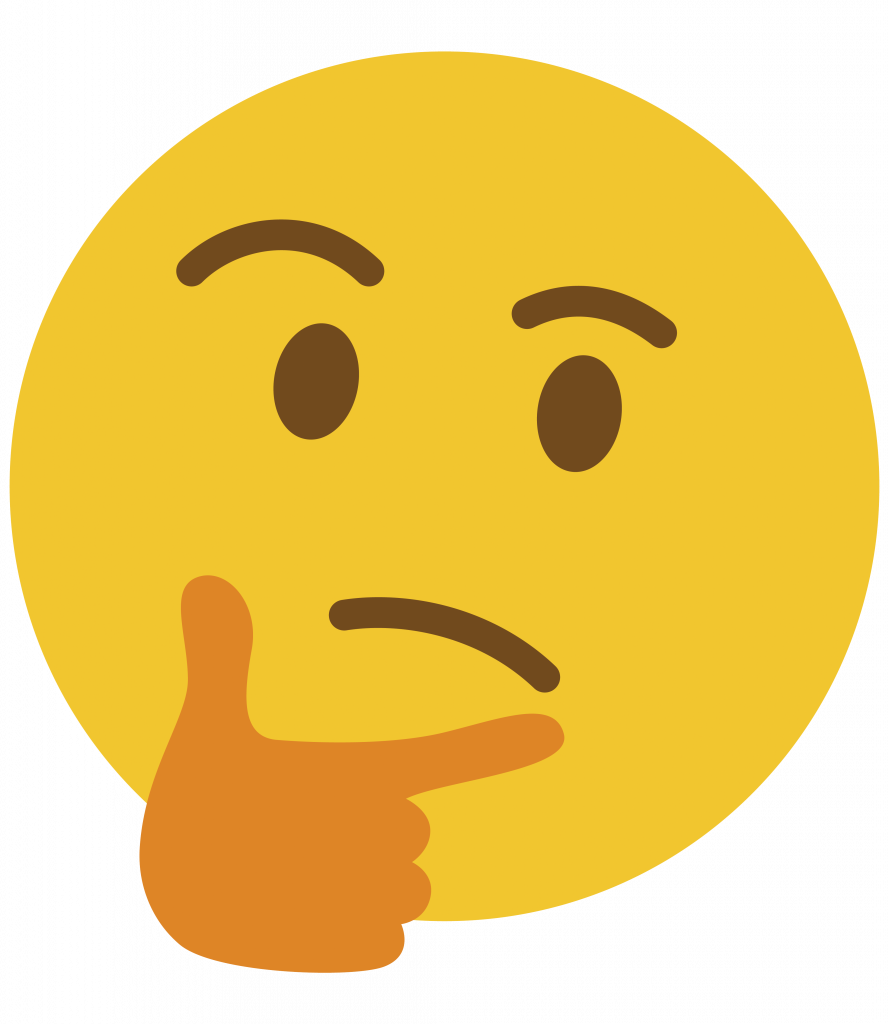 Are you down to test your skills for the Nintendo Switch Road Trip, or are you feelin' like challenging yourself to see how many food samples you can collect from around 'fest?! You'll never know unless you try. Now let's see what's in store for MUSIKFEST 2022!!
Bart Cooper's Art Installation
Catch the original painting of the Musikfest 2022 poster created by fine artist Bart Cooper, now on display in the first floor of the Artsquest Center to the right of William's Brew Stage.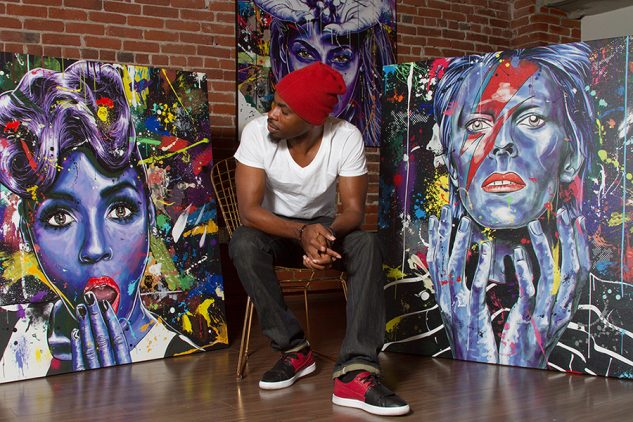 To experience more of Cooper's original paintings in person, mosey on up to the second floor and you will see his Purple Series on the right side after climbing up the stairs. Coming from the elevators you can find the series to the left, through the double doors on the right side of the wall before entering the Blast Furnace Room.
Looking to connect with Bart Cooper's art online? Give him a follow @b_art1 on Instagram or peep his digital portfolio at https://www.bartcooperart.com/
Loop (Interactive Art Display)
Loop is an impressive, must-see, interactive art installation piece that we're thrilled to feature at this year's Musikfest! The piece operates as a hybrid of a music box, zoetrope and railway handcar with retro-futuristic animated images. Make sure to pump the bar to make the image cylinder turn to bring the pictures into motion!!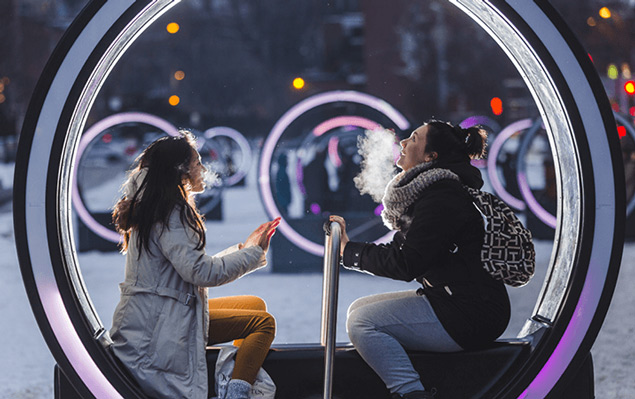 Catch Loop throughout the whole 'fest from August 4-14 at SteelStacks!
Crayola Creativity Tent
Visit the Creativity Tent to make a craft and enjoy some shade. Return every day of Musikfest to try a new project! Grab a Musikfest scavenger hunt for on-the-go activities for families. Add to a Community Art Project inspired by this year's Musikfest poster, painted by Bart Cooper. Visit throughout the week for artist demos, mini workshops, and more.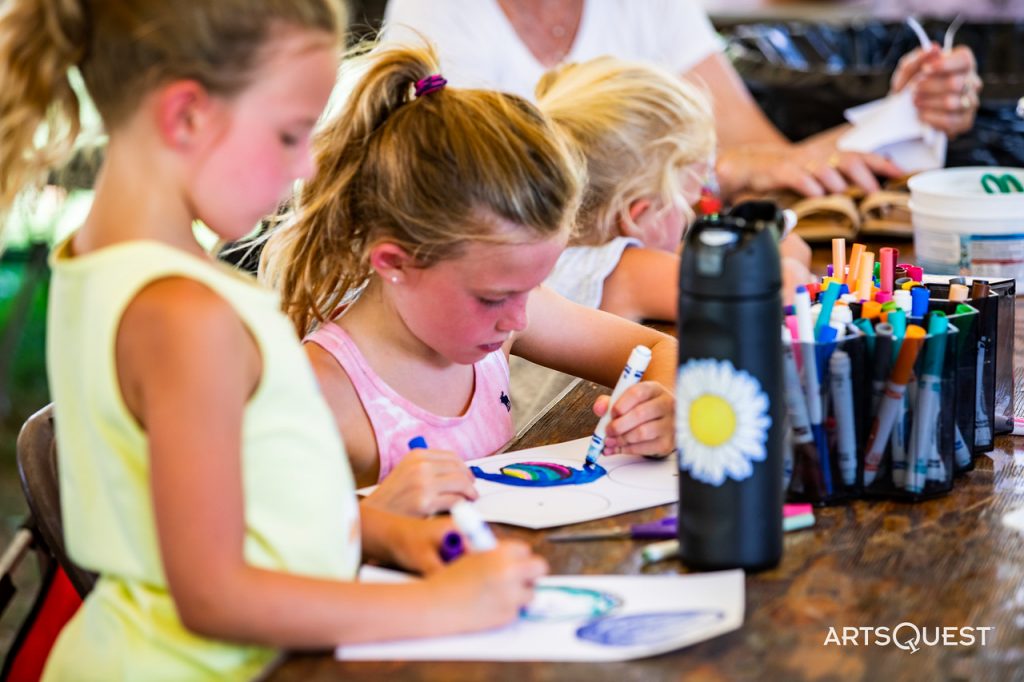 Hours for the creativity tent are on August 5th from 5-9pm and August 6-14 from 12-9pm at NJM Insurance Familienplatz!
Glossblack's 6abc Musikfest Mural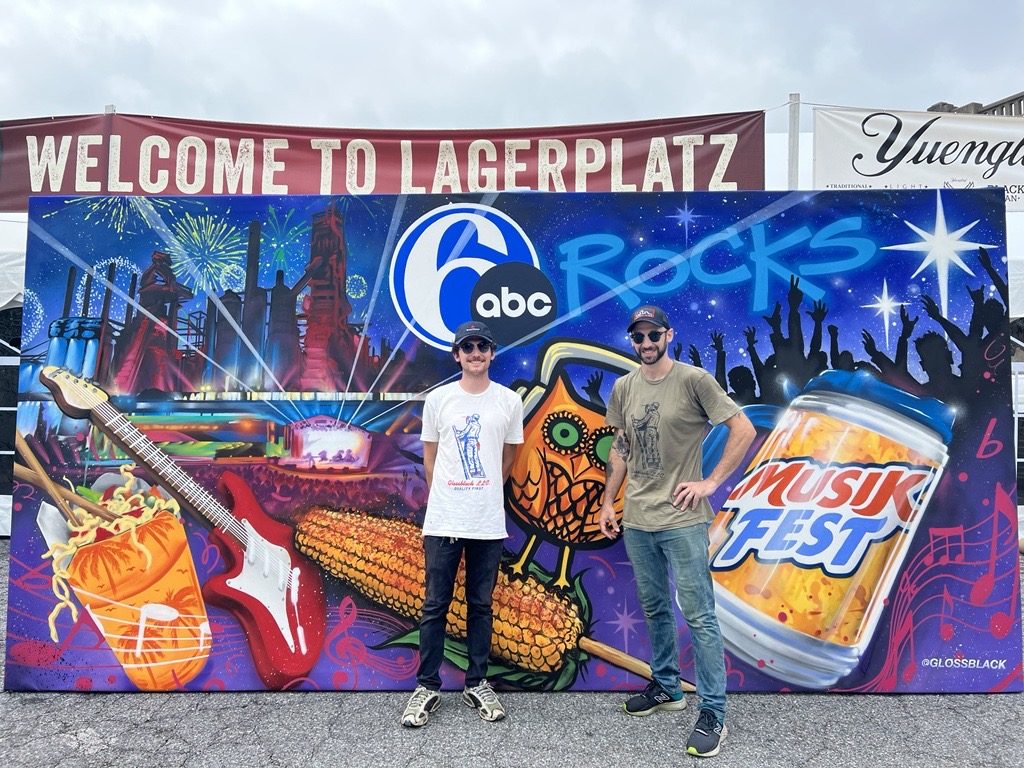 Did you rreeeeallly attend Musikfest if you don't have the pix for proof? Grab your friends and head over to Lagerplatz to see the INCREDIBLE large scale mural from artist Glossblack.
Be sure to follow his work on Instagram @glossblack to see where his other art lives around the country, or go over to http://www.glossblack.org/ for more!
The Martin Guitar Stage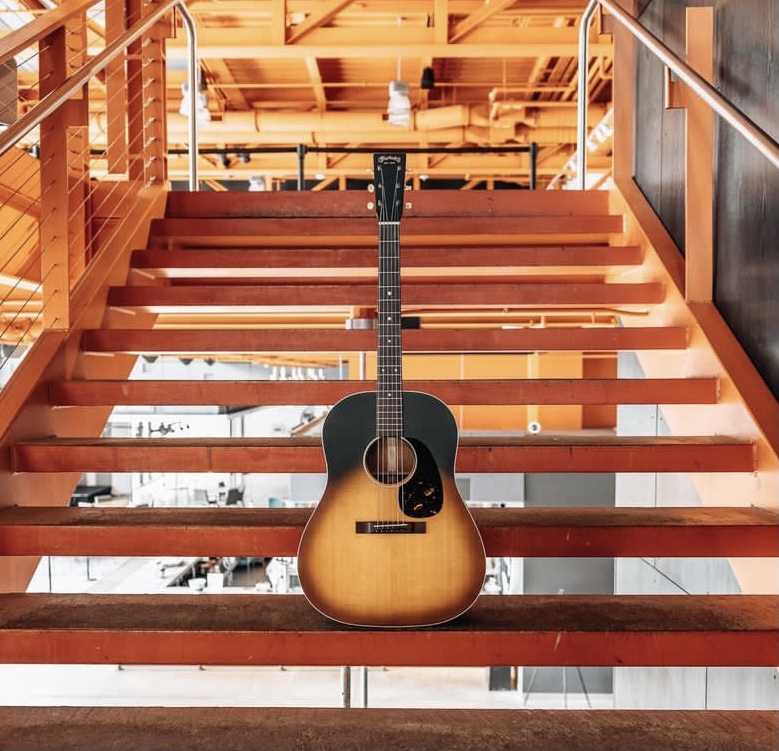 Stop at The Martin Guitar Stage at Yuengling Lagerplatz for short acoustic sets by more than two dozen artists. There will also be hourly prizes and guitar sweepstakes from August 5-14!
Nintendo Switch Road Trip
The Nintendo Switch™ Road Trip hits the road this summer, visiting Musikfest from August 5-8, to bring you and your family hands-on playtime with the latest member of the Nintendo Switch family, Nintendo Switch – OLED Model!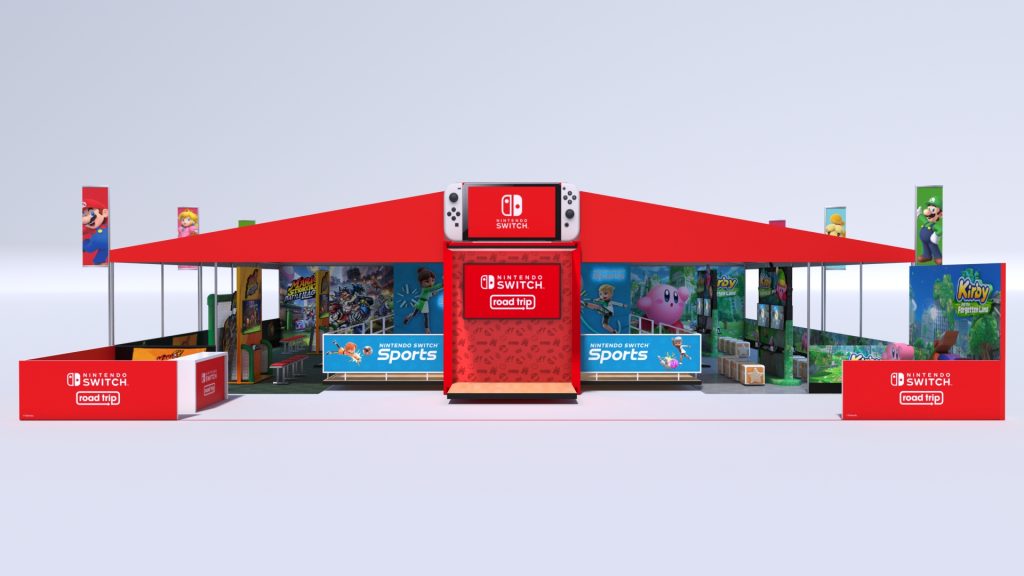 Come play demos of the latest games, including Nintendo Switch™ Sports, Mario Strikers™: Battle League, and Kirby™ and the Forgotten Land at Wells Fargo Festplatz!
Mashed in America Tour
Stop by the Mashed In America Tour for some FREE Idahoan Mashed Potatoes! They're real potatoes, real easy! While you're at Wells Fargo Festplatz make sure to play a game of mash-a-potato, cornhole, and snap a picture on the giant couch potato.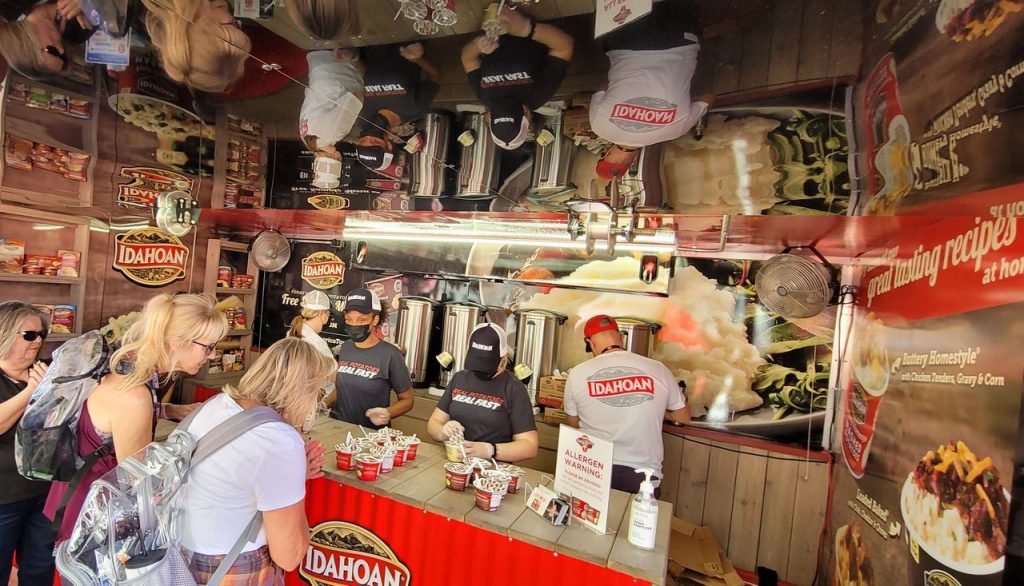 Wells Fargo Honors Veteran with Home
At this year's Musikfest, James Fizer, a former U.S. Marine Corps Lance Corporal, and his family will be recognized and honored by Wells Fargo and Military Warriors Support Foundation (MWSF) in front of the crowd of festival-goers at Well Fargo Festplatz. As part of a program collaboration between the bank and nonprofit, Fizer and his family recently received a mortgage-free home donated by Wells Fargo and became Pennsylvania residents – achieving their dream of homeownership in the Keystone State.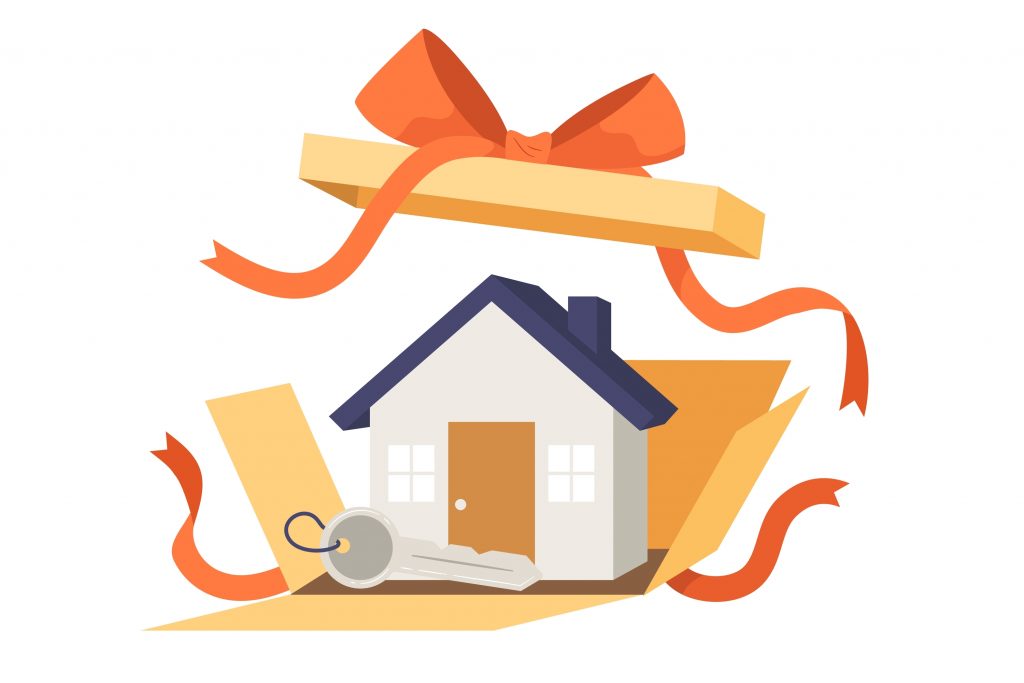 The Jonestown, PA home was donated mortgage-free to Military Warriors Support Foundation's (MWSF) Homes4WoundedHeroes program.
Get Your Tail on the Trail Challenge!
St. Luke's University Health Network is teaming with Musikfest's parent non-profit ArtsQuest, adding a Musikfest walking challenge to its popular Get Your Tail on the Trail program that encourages people of all ages and abilities to log 165 miles of activity through November 7, 2022.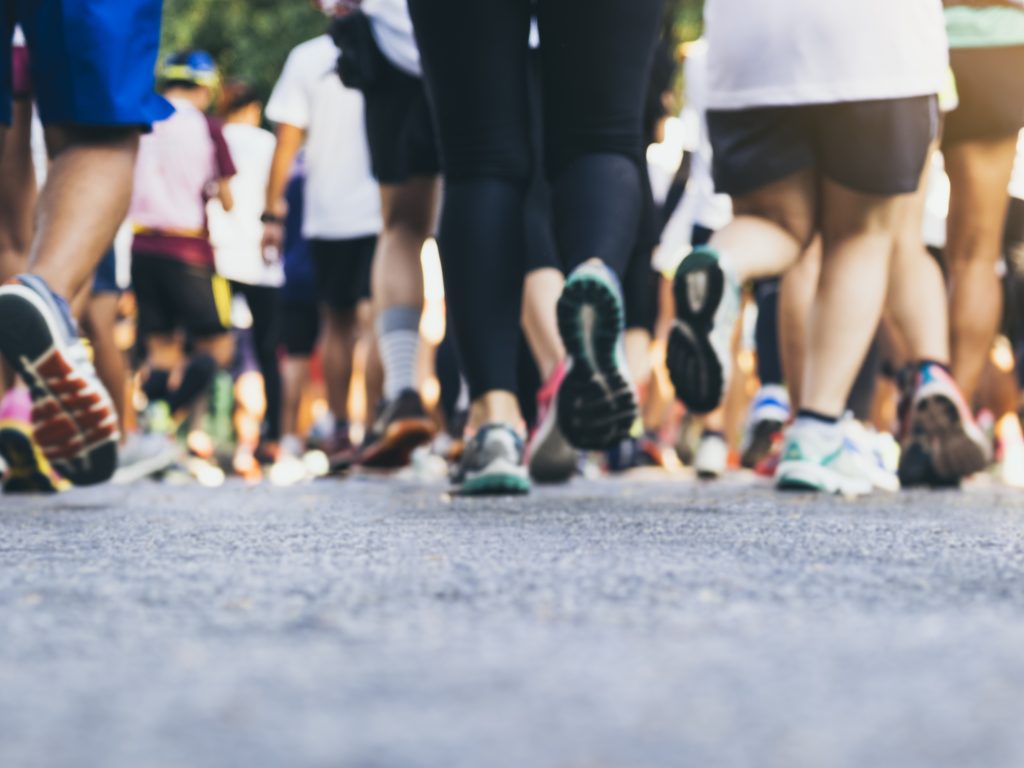 Participants in the Walking Challenge are asked to log their miles walking from platz to platz under Bethlehem Southside or Bethlehem Northside. All activities are logged on the Get Your Tail on the Trail app or website. Log at least 10 miles at these locations during the 10-day festival and you will be automatically entered to win two front row tickets for next year's Main Stage lineup at Musikfest!!
Participants need to download the app and register to be able to log their activities. The app is available at www.tailonthetrail.org. Participants also can follow @TailontheTrail and @NEPATailontheTrail on Facebook to stay motivated!
... And if all the walking has gotten you feelin' like you need a pick-me-up, walk on down to the...
Monster Energy Drink Bodega
Bringing "Coffee with Attitude" to Musikfest on August 5th, 6th and 7th…. But, not only are they bringing Java Coffee flavors "Mean Bean & Loca Mocha" they also are sharing their love for Teas. Rehab is the tea / rehabilitation line that will keep you hydrated and refreshed all weekend.

Stop by give it a taste! If a taste isn't enough, stop by the Monster Energy Drink Bodega and purchase some of the other new flavors. Original Monster Energy and Ultra Zero will also be available to purchase at all concession stands!