History
Founded in 1984 by ArtsQuest, a community-based nonprofit organization, the first Musikfest featured 295 performances on six stages, attracting more than 180,000 people to historic Bethlehem.
Over the past three decades, the event has grown a bit, evolving into one of the largest and most diverse music festivals in the nation, with 500-plus shows on 17 stages over 10 days. Each year more than 900,000 people make their way to the Lehigh Valley and the festival, with their sights set on experiencing all the music, food and fun of this musical extravaganza.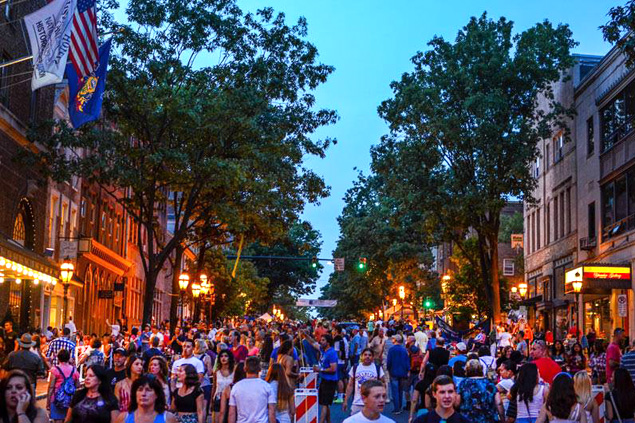 Thank You
As we celebrate our exciting 36th year, ArtsQuest thanks everyone who makes Musikfest so special. Through the support of nearly 2,000 volunteers, 150 corporate partners, the City of Bethlehem, the Bethlehem Redevelopment Authority, our 3,300 ArtsQuest Members, the artists, performers, vendors and our patrons, we remain the largest free music festival in the nation. That's something everyone can be proud of!