Misty at Midnight: Father John Misty's Late Night Moments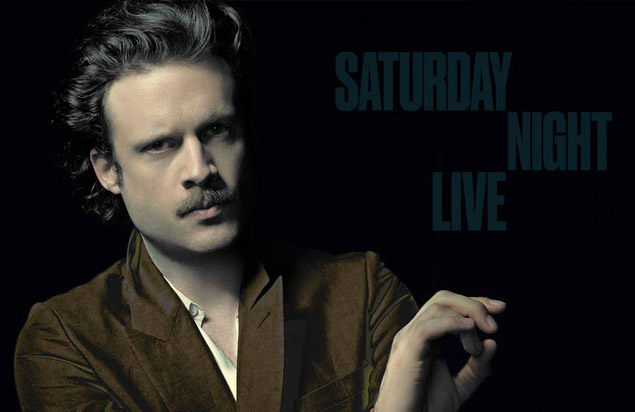 By Ben Youngerman, ArtsQuest Marketing Manager
Some of history's greatest music moments have come on late night television shows. It's a privilege and testament to your music when you're invited to play for millions of viewers at home. Few musicians get the opportunity to do it once, let alone multiple times. Indie rocker Father John Misty is clearly exceptional, playing several late night gigs just in the past couple months!
Before Father John Misty headlines the Sands Steel Stage at Musikfest, let's run down his top musical midnight moments!
The Tonight Show Starring Jimmy Fallon
In his most recent late night appearance, Father John Misty played the lead single off of his #1 album Pure Comedy for Jimmy Fallon & Co.!
Saturday Night Live
Just a couple of floors away at Rockefeller Center and a couple months before the Fallon appearance, Father John Misty got a coveted musical guest spot on Saturday Night Live. SNL gives the unique opportunity for musicians to play two full songs, which he knocked out of the park on both segments with host Octavia Spencer.
The Late Show with Stephen Colbert
Stephen Colbert is currently the king of late night with a streak of ratings wins. Father John Misty took advantage of the situation, rocking to more than 3 million viewers on CBS!
The Late Show with David Letterman
The performance for Colbert's audience wasn't the first time Father John Misty played in the Ed Sullivan Theater. Here's FJM performing for Late Show predecessor David Letterman back in 2012!
Father John Misty
SUNDAY, August 6
with special guest San Fermin
Musikfest's Sands Steel Stage at PNC Plaza