Musikfest Food and Band Pairings
By Jon Lunger, Director of Marketing, ArtsQuest
Like chocolate and peanut butter, Yuengling and chicken wings, and Hall & Oates, some things were just made to go together.  Here at ArtsQuest, we're strong believers in the beautiful and thoughtful pairing of music and food, especially at Musikfest.
This year's 'fest lineup boasts some tremendous performances for both your ears and your taste buds, including treats from 9 new-to-the-'fest food vendors. To help you enjoy this bountiful Musikfeast (see what we did there?) I have compiled 10 suggested food and band pairings for you.
Bon Appétit.
Aug. 4
Runaway June and Smoked Grilled Wings from Baby Blues BBQ Food Truck
Runaway June  – 8/4, 7:30pm, Air Products Americaplatz
Baby Blues BBQ Food Truck – Air Products Americaplatz
California's Runaway June took country radio by storm this year with their debut single – "Lipstick" –  an upbeat break-up song that says a woman deserves to be with someone who ruins her lipstick, not her mascara. Baby Blues BBQ serves up your new love, Smoked Grilled Wings that are definitely going to ruin your lipstick.
Baby Blues BBQ's Philadelphia-based food truck has been featured on Food Network's "Diners, Drive-Ins and Dives" and their California restaurants have been named to USA Today's "10 Best in Los Angeles" travel guide.
Aug. 5
The Accidentals and Jalapeno Bacon Mac and Cheese Dumplings from Humpty's Dumplings
The Accidentals – 8/5, 9pm – Red Stag Pub Liederplatz
Humpty's Dumplings – FLYLVIA Plaza Tropical
August 5th's pairing is a mash-up of award winners as well as a refreshing balance of spicy and chill.  It also involves some walking, to help burn off some calories so you have room for more treats.
The Accidentals are Billboard's Breakout Band at SXSW 2015, Huffington Post's Sweet Sixteen of 2016, and Yahoo Music's Top Ten Bands to Watch 2017.  Humpty's Dumplings were named the best food vendor at Bonnaroo 2016 by Rolling Stone.
Swing by FLYLVIA Plaza Tropical and grab your just-the-right-amount-of-spicy Jalapeno Bacon Mac and Cheese Dumplings, then make your way up the hill to Red Stag Pub Liederplatz for an evening of indie/folk in the 'fest's most chill venue.
Aug. 6
8/6, 7pm – IBEW Local 375 Volksplatz
Aw Shucks – Martin Guitar Handwerkplatz, FLYLVIA Plaza Tropical and Air Products Americaplatz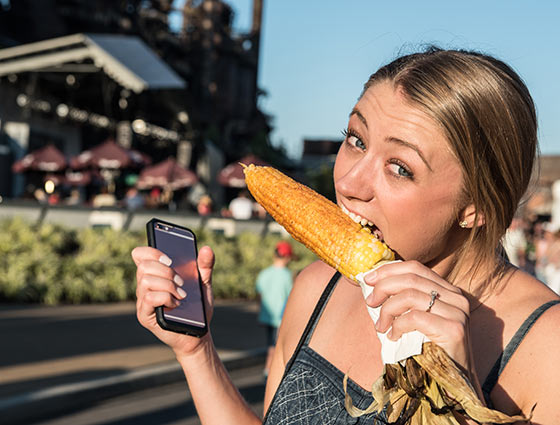 Photo by Lisa Boehm
We're pairing American Idol contestant Amelia Eisenhauer with an absolute 'fest classic – the Aw Shucks' Roasted Corn.
Aw Shucks' is a family owned business from Allentown, Pennsylvania that serves delicious roasted super sweet corn brushed with butter, and a "secret family blend" of southwest spice and Parmesan cheese. It's delicious and it's an original take on an American classic.
Amelia Eisenhauer is a 17-year multi-instrumentalist who was featured on season 15 of American Idol and is bringing a fresh take on classic American genres.
Aug. 7
The Smithereens and The Hellertown Crossroads' Cheese Steak
8/7, 9pm – IBEW Local 375 Volksplatz
Hellertown Crossroads – Wells Fargo Festplatz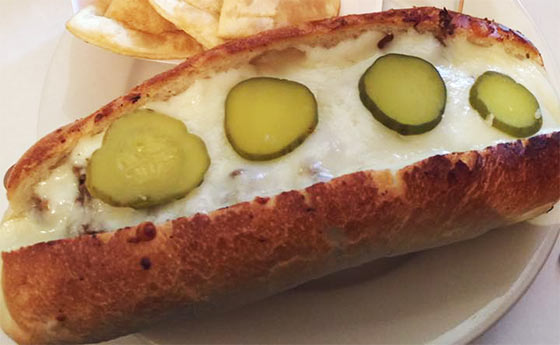 There's nothing quite like good, roll-up-your-sleeves, American power-pop. Enter New Jersey's own power-pop rock heroes The Smithereens, who are headlining a stage sponsored by our friends at the hardworking IBEW Local 375.
Want some more roll-up-your-sleeves classics? Pair this concert with a steak from Hellertown's Crossroads Hotel. We're excited to have them at the 'fest for the very first time, slinging their valley-renowned cheese steaks and pizzas.
Aug. 8
8/8, 9:30pm – FLYLVIA Plaza Tropical
Try Vegan – FLYLVIA Plaza Tropical
Andy Frasco & The U.N. accurately describe their sound as "feel good music."  Think upbeat blues rock at a summer BBQ.  Try Vegan's delicious menu is filled with feel good food, so it's pretty easy to connect these two.
Plus, they're at the same platz. Plus-plus, we get to pair a band called the U.N. with food from Brazil.  Done.
Aug. 9
8/9, 9pm – IBEW Local 375 Volksplatz
CouchPota-doh Food Truck – Martin Guitar Handwerkplatz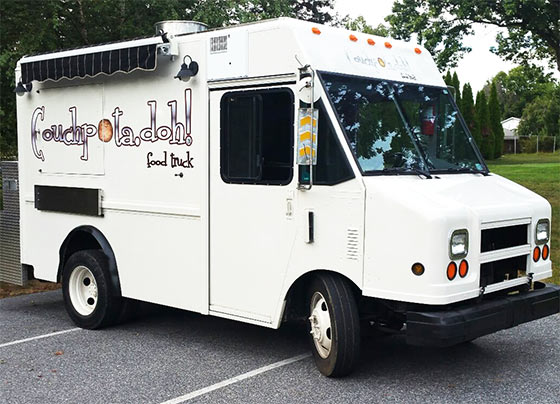 Pairing this blue-collar, Springsteen contemporary with these blue-collar fried potatoes might be a little too nail-on-the-head for some, but for me it's a no brainer.
Rolling Stone once said that Joe Grushecky and the Iron City Houserockers are "up there with Springsteen, Petty and Seger." That's high praise for the singer/songwriter and his rootsy, working-class rock band from Pittsburgh.
I once said that happiness is deep-fried mashed potatoes (also high praise).
Aug. 10
SsingSsing and the Korean Short Rib Taco from Grumpy's World B Que
8/10, 7pm – IBEW Local 375 Volksplatz
Grumpy's World B Que – IBEW Local 375 Volksplatz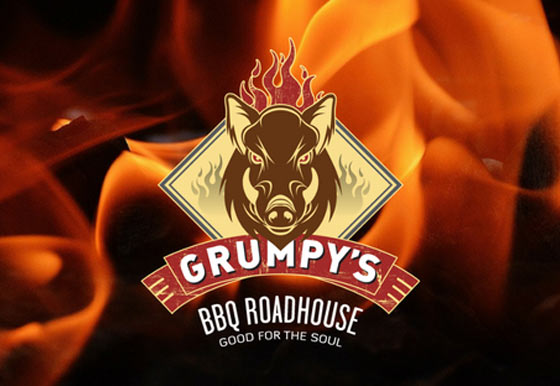 A recipe for an unforgettable night at Musikfest:
Combine one Korean glam-rock band rooted traditional Shamanistic Korean Folk music – SsingSsing – with at least one taco filled with Korean Short Rib from local BBQ giants Grumpy's BBQ Roadhouse.
Enjoy.
Bonus Fun Fact:  SsingSsing just recorded a Tiny Desk Concert, joining the likes of Chance The Rapper, The Shins, and the Ravi Coltrane Quartet on NPR's latest season of the popular webseries.
Aug. 11
High Waisted and the Fat Apple Grilled Cheese from Bees Knees Grill
8/11, 5pm – Provident Bank Main Street
Bees Knees Grill – IBEW Local 375 Volksplatz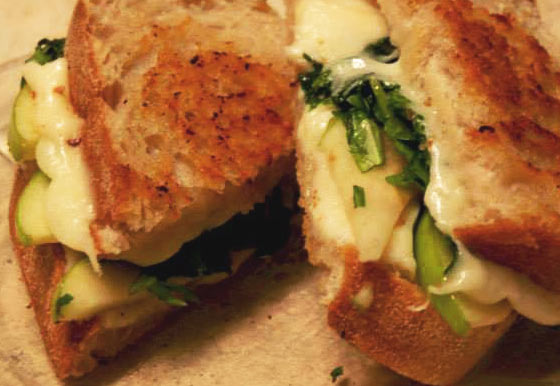 We're pairing The Fat Apple Grilled Cheese with some surf rock from The Big Apple, because puns.
New York's pop-surf quartet High Waisted is the perfect music for a dreamy summer day and/or epic summer night. If you don't believe me take it up with GQ Magazine, who named them "best party band."
Bees Knees Grill  is on a mission to feed the starving music-festival-going masses, with their unbelievably tasty grilled cheese sammies.  The Fat Apple boasts Havarti, apples, baby greens and champagne vinaigrette between two pieces of grilled sourdough.
Aug. 12
The Pietasters and Apple Pie in a Cone from Pies To Die For Café
8/12, Red Stag Pub Liederplatz, 9pm
Pies to Die For Café – Martin Guitar Handwerkplatz

Picture that bad-boy in a cone so it achieves maximum portability! #nomnomnom
SKA BAND!
PIE IN A CONE!
EXCLAMATION POINTS!
I'd never forgive myself if I didn't pair one of my all time favorite ska bands, The Pietasters, with one of the 'fest's newest treats – portable pies in a cone from Bangor's own Pies to Die For Café.
Aug. 13
Swear & Shake and the Giant Chipwich from the Bethlehem Dairy Store
8/13, 7pm – FLYLVIA Plaza Tropical
Bethlehem Dairy Store AKA "The Cup" – Wells Fargo Festplatz, Air Products Americaplatz
Adam McHeffey of Swear & Shake, once described the band's sound to Relix Magazine as "Big Hook Americana."  I don't think I can do better than that.
The Bethlehem Dairy Store's Giant Chipwich is basically a sweet treat as big as your face.
So there you have it, my final band and food pairing… "Big Hook Americana" with a "sweet treat as big as your face."
Dessert comes at the end, right?