Musikfest Announces Lineup for 36th Edition of Festival Aug. 2-11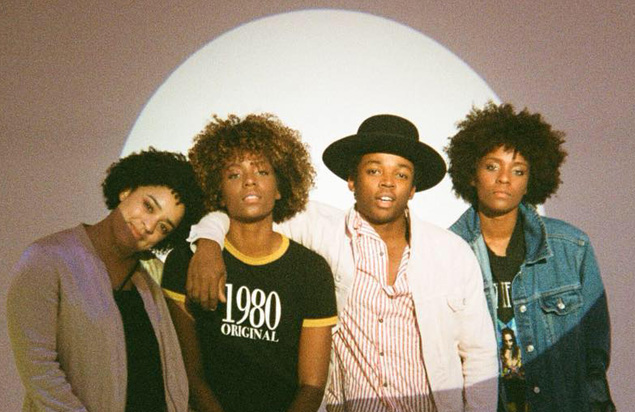 The Chainsmokers, Brad Paisley, Incubus, Train & Goo Goo Dolls and Guster among the nearly 400 artists who will perform
BETHLEHEM, PA—The Chainsmokers, Brad Paisley, Incubus, Weezer, Godsmack, Brandon "Taz" Niederauer, Scythian, Guster and !!! are among the nearly 400 performers taking the stage as part of the 36th edition of Musikfest, the nation's largest free-admission music festival. The event, set for Aug. 2-11 in Bethlehem, Pa., will feature music at 16 of its 18 total venues, with more than 500 free music and art performances during its 10-day run.
Artists performing at Musikfest's Wind Creek Steel Stage main stage this year include:
Aug. 1: Earth, Wind & Fire (Special Preview Night)
Aug. 2: The Chainsmokers
Aug. 3: Steve Miller Band with Marty Stuart and His Fabulous Superlatives
Aug. 4: Lady Antebellum
Aug. 5: Weezer
Aug. 6: Train & Goo Goo Dolls
Aug. 7: Incubus
Aug. 8: TBA
Aug. 9: Godsmack
Aug. 10: TBA
Aug. 11: Brad Paisley
Highlighting the free performances at Musikfest are shows by Boston-based alt rockers Guster Aug. 7 at Air Products Americaplatz, 16-year-old guitar virtuoso and "School of Rock" Broadway musical star Brandon "Taz" Niederauer Aug. 4 at Air Products Americaplatz, 2019 Blues Music Awards nominee Nick Moss Band Aug. 4 at Americaplatz, female rock and soul quartet The New Respects Aug. 8 at Americaplatz and dance-punk band !!! (pronounced Chk Chk Chk) Aug. 9 at IBEW Local 375 Volksplatz.
Other acts performing at the festival include world music sensations Red Baraat Aug. 3 at Volksplatz, ska/soul act The Pietasters Aug. 4 at Volksplatz and the rollicking MarchFourth Marching Band Aug. 5 at Volksplatz and Aug. 6 at Americaplatz. On Aug. 7, following the Incubus concert, fans are invited to join DJ Kilmore of Incubus for an 11 p.m. 'afterparty' in the Musikfest Café presented by Yuengling as part of the festival's PNC Series.
For 'fest fans looking for a uniquely interactive experience, Musikfest welcomes collective singing group Choir! Choir! Choir! Aug. 8-10 in the Musikfest Café. Equal parts singing, comedy and community-building, a Choir! Choir! Choir! gathering unfolds like a dream: the audience gets a lyric sheet when it arrives and founders Daveed Goldman and Nobu Adilman then teach the song's vocal arrangements. At the conclusion, the audience sings the complete song, with the performance captured on video to be shared out to millions of social media and YouTube viewers.
Named the "Best Music Festival in North America" by USA Today's 10best.com, Musikfest was founded by the nonprofit ArtsQuest in 1984 and today offers more than 500 free music and art performances at 18 venues, making it one of the largest music festivals in the nation. The festival, which features free music on 16 stages, is made possible thanks in part to the support of 1,600 volunteers, 3,300 supporting ArtsQuest Members and more than 150 corporate partners.
Musikfest takes place throughout Bethlehem's Historic District, as well as the SteelStacks arts and cultural campus located on the site of the city's former Bethlehem Steel plant. In addition to hundreds of free concerts, the event presents 40-plus food vendors, 45 artisans, engaging street performers and unique art attractions from around the globe like the 2019 Prismatica art trail coming from Canada.
Musikfest hours are Aug. 2, 5-11 p.m., and Aug. 3-11, noon-11 p.m. To see the complete list of performers, visit www.musikfest.org/lineup/free/. Stay on top of all the latest festival news and announcements by following Musikfest at facebook.com/Musikfest and twitter.com/Musikfest.