MUSIKFEST TO HOST EXCLUSIVE BACKSTAGE EXPERIENCES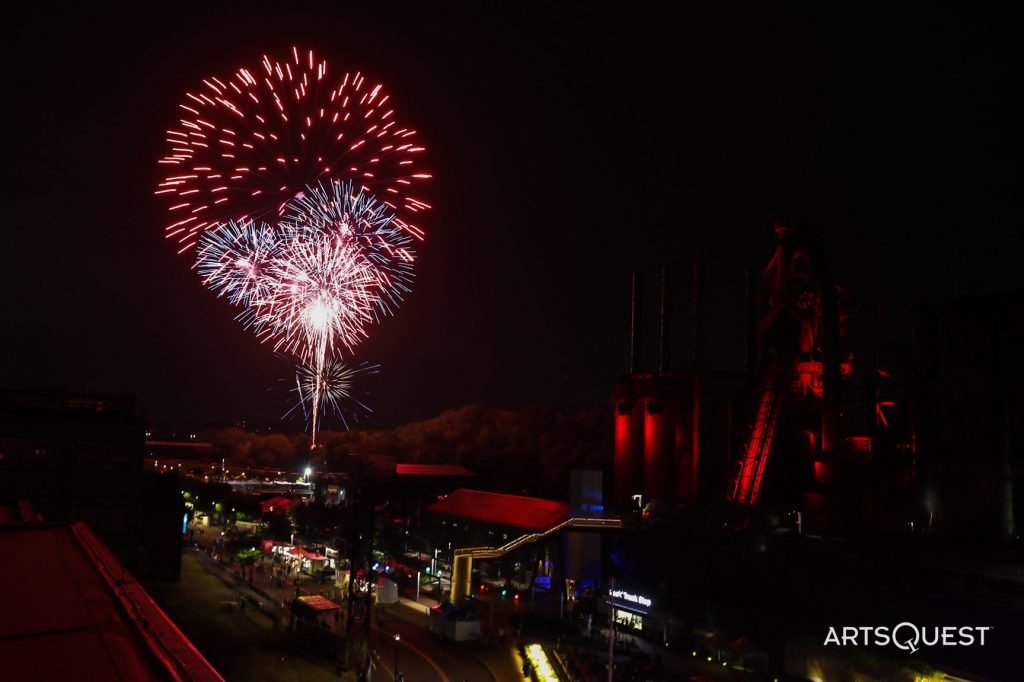 Backstage events and firework watch party added to this year's 'fest
Bethlehem, Pa.— Looking for a one-of-a-kind backstage experience? New this year, Musikfest will host four unique events for fans located behind the Wind Creek Steel Stage and newly announced PNC Stadtplatz. Wind Creek Steel Stage headliner tickets are not required to purchase tickets to the newly created events. Tickets are now on sale at musikfest.org or steelstacks.org.
Sun., Aug. 7. 5 - 6:30 p.m. – Poison Pre-Game: 80s Trivia Contest
Ticket holders for this pre-show event will be able to flex their 80s knowledge and compete to win front row seats for the night's headliner - Poison! The trivia contest will be hosted by charismatic ArtsQuest Programming Manager and Poison fan, Anthony DeSanctis. Participants will enjoy a drink ticket good for one beer, glass of wine, or non-alcoholic drink of your choice, salty snacks and a complimentary Yuengling koozie. While front row seats to Poison will be the grand prize, there will also be plenty of other special prizes, including tickets to a wide range of ArtsQuest events!
Tues., Aug. 9. 11 p.m. – 12 a.m. – Ziggy Marley Post-Show Ice Cream Bar
After enjoying an awesome Ziggy Marley concert or a full day of 'fest fun, ticket holders to this event will be able to keep the party going while enjoying a refreshing ice cream sundae bar featuring a wide selection of toppings provided by Levy restaurants provided by ArtsQuest partner Levy Restaurants. After-party guests will receive a complimentary bottle of water and access to a cash bar, accompanied by reggae music.
Sun., Aug. 14. 9 p.m. – Sparklers and Sparkling Wine: An Exclusive Musikfest Fireworks Watch Party
The brand-new PNC Stadtplatz serves as the perfect location to watch the annual closing night festival fireworks show! Ticket holders for this event can sample four different wines including Hy Def Sparkling Riesling (Germany), LifeVine 'Cole's Valley' Blanc de Blancs (Oregon), Mont Paral Brut Rose Cava (Spain) and Sedonia de Sousa 'Nature' Brut (Portugal). Dinky's Bethlehem Ice Cream Parlor and Grill will provide one last Musikfest sweet treat to guest, all while enjoying an amazing view of the dazzling Musikfest fireworks spectacular! All of the delicious sparkling wine varieties at this event were thoughtfully chosen by Jay Nee, founder of Juniper and Grain. Nee brings more than two decades of beverage hospitality experience to the table. He has gone to present more than 400 wine, beer, and spirits events for thousands of guests.
Tickets to all four events are now on sale at musikfest.org or steelstacks.org. To stay up to date on all Musikfest happenings visit website musikfest.org or download the Musikfest App today.