Nine-Time GRAMMY Winner Earth, Wind & Fire Kicks Off Musikfest 2019 with Preview Night Aug. 1, 2019
The party starts early in 2019 as Musikfest celebrates its 36th year with an unforgettable preview night of funk and soul Thursday, Aug. 1, 8:30 p.m., when GRAMMY Award-winning R&B icon Earth, Wind and Fire headlines the Wind Creek Steel Stage. Tickets for the performance are $54.25-$94.25 and go on sale Tues., March 19, 10 a.m., to ArtsQuest Members and Fri., March 22, 10 a.m., to the public at www.musikfest.org and 610-332-3378.
Hailed as a music institution, Earth, Wind & Fire has sold out concerts around the globe, scored eight number one hits and has sold more than 100 million albums worldwide in its five-decade history. The group has released 23 albums, eight of which have gone Double Platinum and hit the Top 10, making Earth, Wind & Fire one of the best-selling bands of all time. The band has also won an impressive nine GRAMMY Awards, including one for Lifetime Achievement in 2012. In 2000, Earth, Wind & Fire was inducted into the Rock and Roll Hall of Fame, cementing its lasting impact on popular music.
Celebrating timeless songs and a commitment to spreading positivity, Earth, Wind & Fire has consistently made music that bridges the gap among all generations and nationalities. With a sound that blends funk, jazz, pop, soul and R&B, the band launched a musical genre that can't be confined to a specific label except for its own. Whether it's the funky and infectious "Let's Groove," the timeless dance classic "September" or the heartfelt "Reasons," Earth, Wind & Fire's catalog of hits has become the soundtrack of many lives – now, then and forever.
The 2019 Earth, Wind & Fire performance, supported by media partners 99.9 The Hawk and 69-WFMZ-TV, marks the group's third concert at Musikfest, having previously performed in 2003 and 2008. Other 2019 Wind Creek Steel Stage headliners announced so far include The Chainsmokers Aug. 2, Steve Miller Band with Marty Stuart and his Fabulous Superlatives Aug. 3, Lady Antebellum Aug. 4, Train & Goo Goo Dolls Aug. 6, Incubus Aug. 7 and Brad Paisley Aug. 11.
One of the largest music festivals in the nation, Musikfest features more than 500 performances on 17 stages throughout Bethlehem over 10 days. Proceeds from Musikfest support ArtsQuest's free programming for the community year-round at the Banana Factory arts center and the SteelStacks arts and cultural campus. Dates for the 36th edition of the festival are Aug. 2-11. For more information, please visit www.musikfest.org.
Partners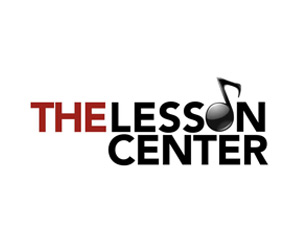 Media Partners