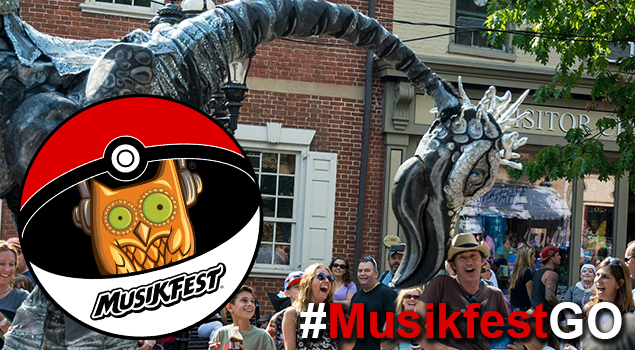 Pokémon GO at Musikfest = #MusikfestGO
If a PokéStop is on the Musikfest grounds does that make it a PokéPlatz? Yes, yes it does!
There are two Gyms and more than two dozen PokéStops –er, PokéPlatz- on the official Musikfest grounds, so not only will you be catching more than 500 free performances, you'll be able to catch your fair share of Pokémon too!
PLUS – Don't miss our Pokémon GO Musikfest Crawl on Wednesday, 8/10 (keep reading for more).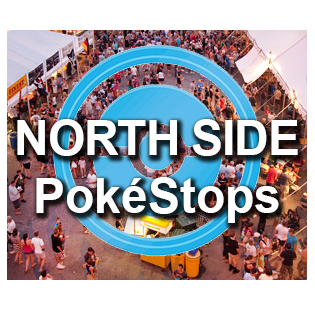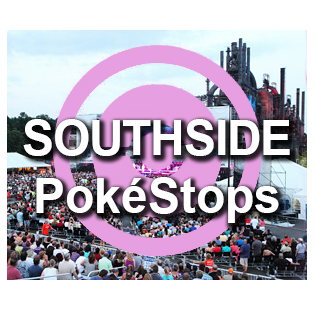 Follow the 'fest on Twitter and Instagram for updates throughout the festival on special promotions, lure drops, Pokémon crawls and a whole lot more!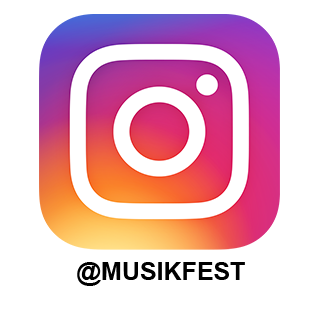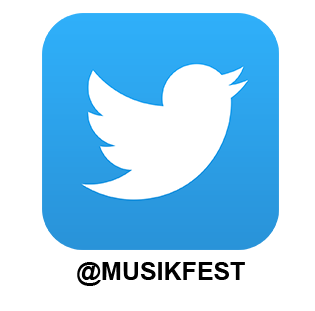 The Pokémon GO Musikfest Crawl
Presented by PokeGO Events and ArtsQuest
Wednesday, August 10
4-10pm
Musikfest
Provident Bank Main Street
We've team up with PokeGO Events (the people behind the fantastic Pokémon Bar Crawl in Allentown last month) for a one-of-a-kind Pokemon crawl during Musikfest!
From 4pm until 10pm on Wednesday, August 10th, we're going to drop lures non-stop on all the PokéStops on Provident Bank Main Street! Plus, local businesses and restaurants are going to be featuring some great deals and specials just for participating trainers!
Check out the official Facebook page for complete details.
About PokeGO Events
PokeGo Events (www.pokego.events) was started with the goal to bring players of Pokemon GO together around local main streets all around the country to create fun, engaging crawl events that all can enjoy and partake in.
#MusikfestGO
Use #MusikfestGO to share your 'fest Pokémon sightings/catches and you could win concert tickets, merchandise, food & beverage tickets and more! We're picking winners at random, so make sure you use the #MusikfestGO tag!
And make sure you keep an eye out for our official Musikfest Street Team powered by ThinkEnergy! They'll be giving away these limited edition Musikfest stickers to any Pokémon trainers they see at the 'fest: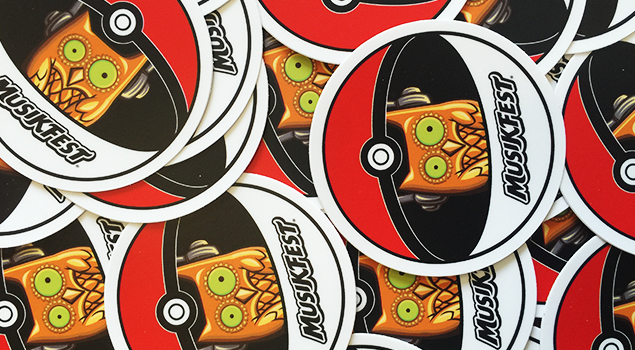 Catch Artie, the Musikfest Owl!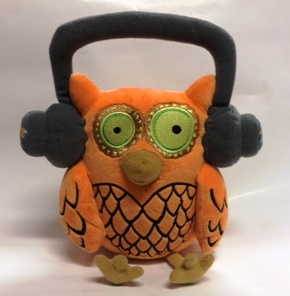 You can catch your very own plush Artie, the Musikfest owl!
Stop by the official merchandise tent at Wells Fargo Festplatz, show them you're a Pokémon trainer and you'll receive 25% off your own plush owl (regularly $12.99).
Offer is only valid during Musikfest 2016, in person only, at the merchandise tent at Wells Fargo Festplatz, while supplies last. Offer not valid with any other discounts or promotions.