Pop Singer Noah Cyrus to Open for International R&B Sensation Aloe Blacc at Musikfest Aug. 8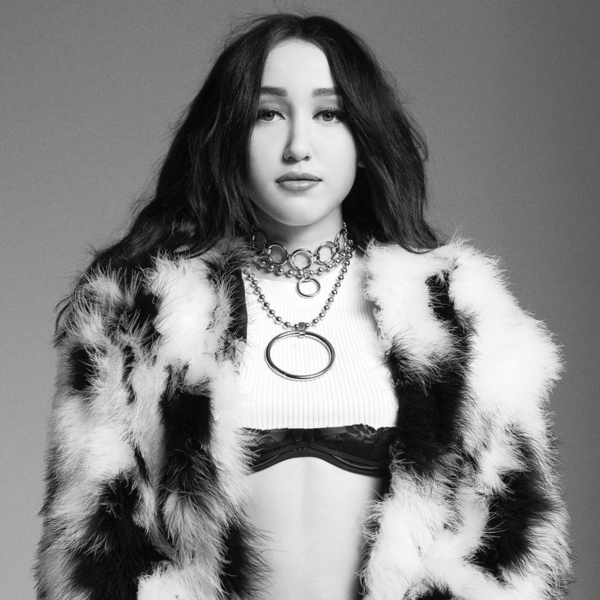 July 14, 2017
BETHLEHEM, PA.—Pop newcomer Noah Cyrus brings her young and fresh energy to Musikfest as she opens for the chart topping R&B singer Aloe Blacc at the festival's Sands Steel Stage Aug. 8 at 7 p.m. Tickets for the concert are $39-$49 and on sale now at www.musikfest.org and 610-332-3378.
While Noah Cyrus may be known as the daughter of country star Billy Ray Cyrus and the younger sister of singer, songwriter and actress Miley Cyrus, the 17-year-old rising pop singer is already making waves. Her first single, the gut-wrenching and dark ballad "Make Me (Cry)" established a successful writing partnership with British hit maker Labrinth, with more than 135 million streams and another 84 million YouTube views. In 2017, she released the single "Stay Together" which was named to Pandora's Top Spins, and reunited with Labrinth for new track "I'm Stuck," an upbeat and unique fusion of her country music roots and love of pop. Additional openers for Aloe Blacc include NYC-based hip-hop and pop artist MAX who wowed critics with his hit single "Lights Down Low" in 2016 and Killiam Shakespeare, a Philadelphia-based music collective which blends jazz, funk, hip-hop, R&B and soul.
Blacc, who launched his career as a solo artist in 2003 and in 2006 released his first full-length recording, Shine Through. With "Wake Me Up" – the mega-hit he sang and co-wrote for Swedish DJ Avicii and saw climb to No. 1 in more than 100 countries – the Grammy nominated artist proved himself a singer/songwriter with an irresistible power to capture the complexities of human emotion. Among Blacc's other well-known hits are "I Need a Dollar," the theme from HBO's How to Make It in America; and "The Man," from his most recent release, Lift Your Spirit, which hit No. 8 on the Billboard Hot 100.
During his career, Blacc has performed at some of the most prestigious music festivals around the globe, including Glastonbury, Lollapalooza, Coachella Valley Music and Arts Festival and the Montreal International Jazz Festival. He has been nominated for several honors for his music, including Brit Awards and a Grammy in the "Best R&B Album" category for Lift Your Spirit.
The Aloe Blacc concert featuring Noah Cyrus, MAX and Killiam Shakespeare is supported by media partner B104. Other Sands Steel Stage headliners include Santana Aug. 4, Chicago Aug. 5, Father John Misty Aug. 6, +LIVE+ Aug. 7, Godsmack Aug. 9, Toby Keith Aug. 10, The Band Perry Aug. 11, Lee Brice and Justin Moore Aug. 12 and Jethro Tull by Ian Anderson on Aug. 13.
One of the largest music festivals in the nation, Musikfest features more than 500 performances on 15 stages throughout Bethlehem over 10 days. Dates for the 34th edition of the festival are Aug. 4-13.