Robert Randolph, KT Tunstall, Rusted Root's Michael Glabicki, Low Cut Connie's Adam Weiner, Reverend Horton Heat & More Highlight Musikfest 2020 Performances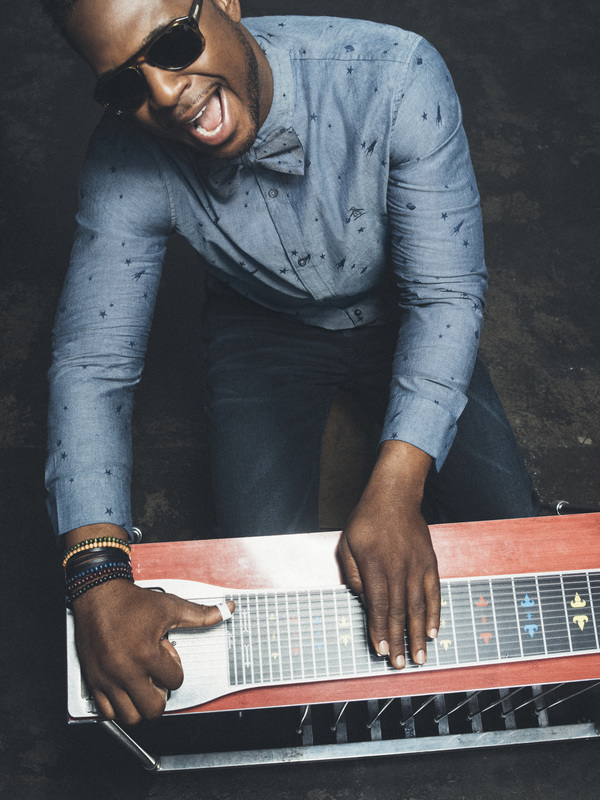 40 acts to stream sets July 31-Aug. 9 as part of festival's 37th year; 40 additional artists to be announced next week
BETHLEHEM, PA—Pedal steel master Robert Randolph, GRAMMY-nominated singer-songwriter KT Tunstall, Michael Glabicki of Rusted Root, Adam Weiner of indie rockers Low Cut Connie and Reverend Horton Heat, as well as perennial festival favorites such as Scythian, Craig Thatcher & Nyke van Wyk and Igor and the Red Elvises, are among the 40 musical acts that will offer streaming sets as part of Musikfest July 31-Aug. 9. The 2020 festival will present four bands each evening starting at 7 p.m. via Musikfest.org and Musikfest's Facebook page, www.facebook.com/musikfest/; the daily schedule of performers will be announced in July.
Artists performing as part of Musikfest for the first time include alternative R&B singer Audrey Nuna, as well as jazz singer and trumpet player Brian Newman, best known for his work with Lady Gaga. In addition to the 40 streaming sets, nearly 40 other artists will perform live from the Service Electric TV studios during Musikfest. The Service Electric shows will be announced the week of July 6; all performances will air on Service Electric and then stream on Musikfest.org.
The lineup of artists performing as part of Virtual Musikfest is listed below; lineup is subject to change and additions and changes will be announced via the Musikfest Facebook page:
Robert Randolph
KT Tunstall
Michael Glabicki of Rusted Root
Adam Weiner of Low Cut Connie
Reverend Horton Heat
Devon Gilfillian
Lil' Ed & the Blues Imperials
Scythian
Craig Thatcher & Nyke van Wyk
Igor and the Red Elvises
Kam Franklin of The Suffers
Joe Hertler & the Rainbow Seekers
Making Movies
Brian Newman
Alex Meixner Band
The Accidentals
The Big Takeover
Shamarr Allen
Liz Longley
Southern Avenue
Mike Mains & The Branches
Kat Wright
Hollis Brown
The Dirty Streets
Audrey Nuna
Hector Rosado Y Su Orq Hache
Kiran Ahluwalia & Rez Abbasi
Andrew Leahey & the Homestead
Slingshot Dakota
Nik Greeley & the Operators
Swift Technique
Ginger & the Schnappes
The Groove Merchants
Farah Siraj
Lehigh Valley Urban Latin Orquesta
The Muckers
Jon Worthy
The Moon City Masters
Sunny War
The Wild Hymns
The largest free music festival in the nation, Musikfest is made possible thanks to the support of the City of Bethlehem, Bethlehem Redevelopment Authority, Bethlehem Area School District, Northampton County, the support of the corporate community and more than 1,600 volunteers and 3,300 supporting members.
Musikfest 2020, presented by the nonprofit ArtsQuest, will take place July 31-Aug. 9. This year's festival will include 40 concerts shown via Musikfest.org as part of Virtual Musikfest, nearly 40 performances by bands live from the Service Electric TV studios and then shared via Musikfest.org; an on-site food and beverage experience at SteelStacks that will include at least 10 Musikfest favorite food vendors. Additional details on the festival, including possible in-person events and concerts at SteelStacks, will be announced throughout the summer.