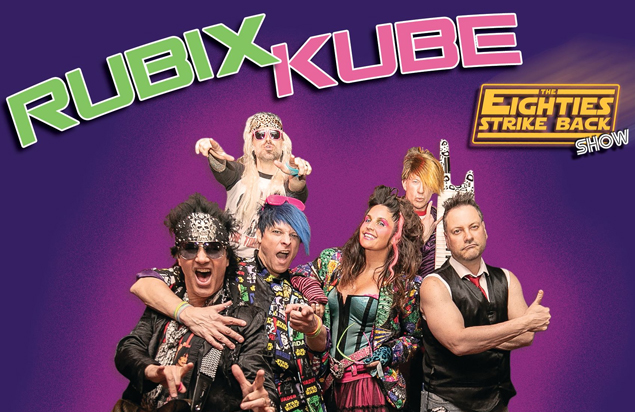 RUBIX KUBE: The '80s Strike Back Show!
New York, NY | (Pop/Rock)
Service Electric TV2 – Tuesday, August 4th, 9pm
80s tribute band, RUBIX KUBE is led by a male and female dynamic duo of karma chameleons, able to transform in the-blink-of-an-eye into the voice and character of any '80s icon. It's like Madonna, Prince, Devo, Bon Jovi, Guns N' Roses and more are teleported right before your eyes on the same stage, in one concert! Their supporting sidekicks are all decked out in vibrant, vintage 80s threads and with enough hairspray to take down Freddy Krueger, The Terminator, Beetlejuice and all The Gremlins at once. Prepare for the most bodacious, totally rad time-warp to the 80s with RUBIX KUBE!