SHINEDOWN MUSIKFEST PERFORMANCE RESCHEDULED TO AUG. 9, 2021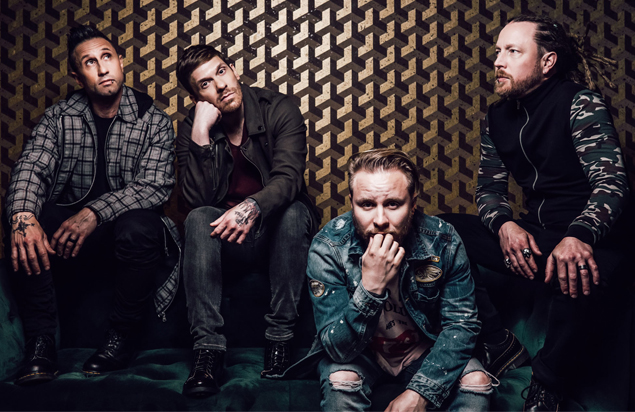 Multi-platinum selling band joins Darius Rucker & Kelsea Ballerini as artists confirmed for 2021 festival
BETHLEHEM, PA—Rockers Shinedown have rescheduled their Musikfest 2020 concert to Aug. 9, 2021. The multi-platinum selling band joins Darius Rucker and Kelsea Ballerini as 2020 Wind Creek Steel Stage headliners who have moved their performance dates to 2021 as the festival shifts to a primarily virtual format this year.
All tickets for the Shinedown concert will be honored at the 2021 date and Musikfest will contact ticketholders via email in regard to the new date and related information. The Darius Rucker show originally set for Aug. 8 has been rescheduled to Aug. 7, 2021, while the Kelsea Ballerini concert originally set for Aug. 6 will now take place Aug. 12, 2021.
ArtsQuest is working with artist management to reschedule the Willie Nelson, Poison and Rob Zombie Wind Creek Steel Stage shows to Musikfest 2021 and ticketholders are asked to hold on to their tickets for those concerts until the new dates are confirmed and announced. All tickets to these shows will be honored at the new 2021 dates and an email will be sent to all ticket purchasers once new dates have been established for these shows. If a new date can't be established, ArtsQuest will send an email outlining patrons' options on what they can request for their ticket purchase, including an option for those who want to support Musikfest by donating the cost of their tickets back to the nonprofit ArtsQuest, which presents Musikfest, the nation's largest free-admission music festival.
The National concert set for this year has been cancelled and ArtsQuest is contacting all ticket purchasers for this performance via an email outlining ticketholders options, including refunds and the opportunity for those who want to support Musikfest by donating the cost of their tickets back to ArtsQuest.
Tickets for the Shinedown performance are on sale HERE.
The 37th year of Musikfest will take place July 31-Aug. 9, 2020. This year's festival will include 40 concerts shown via Musikfest.org as part of Virtual Musikfest, 40 performances by bands performing live from the Service Electric TV studios (show on TV and streamed next day on Musikfest.org) and an on-site food and beverage experience at SteelStacks that will include at least 10 Musikfest favorite food vendors.