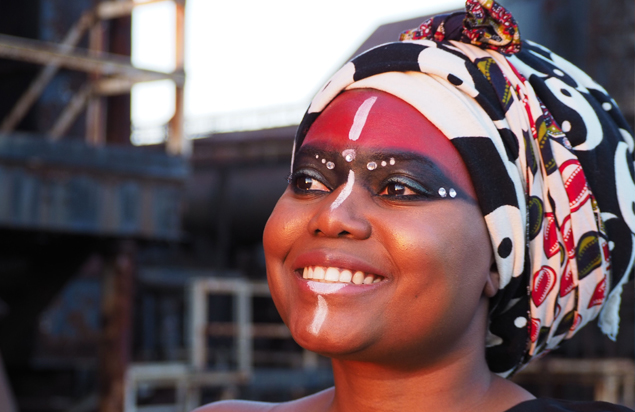 Tshila
Service Electric TV2 – Sunday, August 9, Noon
Singer-songwriter and producer Tshila was born in Kampala, Uganda. Inspired musically by several influences, she taught herself to play guitar and started to experiment with her own sound. She recorded and self-produced her first album, Sipping From the Nile in 2006. The album gained recognition from music critics around the world and in 2007, Tshila was named one of the 20 best unsigned artists in the world by the BBC World Service.
"The mix of traditional African sounds with poetry and hip-hop works perfectly for Tshila." – BBC World Service
She has toured and performed her music worldwide at festivals in Africa, Europe and the United States, including the Kennedy Center Millennium Stage in Washington, DC.