WHAT'S NEW AT MUSIKFEST 2021: VENDORS, $15 HEADLINER TICKETS, INCLUSION ZONE AND MORE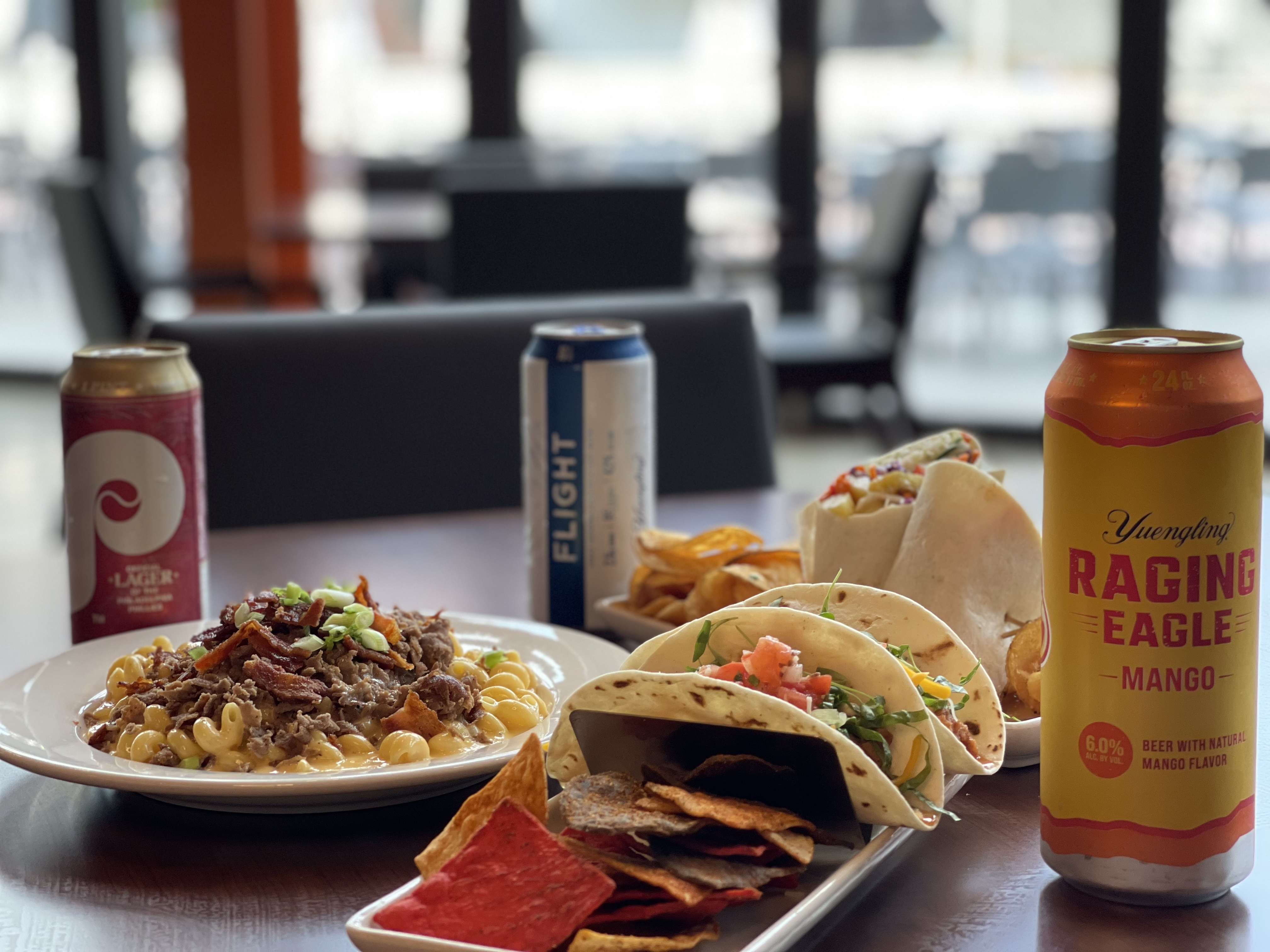 A variety of programming, entertainment, dining experiences and more mark the newly adapted Musikfest
BETHLEHEM, Pa. — While Musikfest 2021 is back in-person the way we know and love it, there are plenty of new and exciting happenings and features this year, including new vendors, experiences and more.
PROGRAMMING AND ENTERTAINMENT
For the first time ever, Musikfest will feature The Inclusion Zone in the Frank Banko Alehouse Cinemas (FBAC) in the ArtsQuest Center. The Inclusion Zone will feature a sensory-supportive space that will provide services, tools and amenities to benefit individuals with sensory-processing difficulties of all ages and abilities.
There will also be an Inclusion Day on Saturday, August 7 on the SouthSide Arts District, featuring ASL Interpretation and Audio Interpretation for several shows, as well as an inclusive livestream production for the Start Making Sense show. Inclusion Day will also feature a sensory-friendly listening lounge and BASSPaks donated by Silent Sound System.
The FBAC will also be featuring a rotating list of some of the best concert documentaries for much of the 'fest, as well as free comedy shows, including stand-up, improv, game shows and more. The comedy shows do not require a ticket and will be produced at 8:45 p.m. and 11:15 p.m. on Fridays, and 9:15 p.m. and 11:15 p.m. on Saturdays. For more information on concert docs and comedy shows, click here.
Below is a complete list of Comedy Shows:
Friday, August 6
Betty Smithsonian and Friends
Spoiler Alert
Saturday, August 7
Jim Tews and Friends
Improvised Standup
Friday, August 13
ValleyWeird Squares: Live!
Tyler Rothrock and Friends
Saturday, August 14
Roya Hamadani and Friends
We're Good You're Great and Synced Up
Musikfest will also feature several renowned headliners at just $15 a ticket, including Preservation Hall Jazz Band, Phillip Phillips, Jimmie Allen, the Colin Hay Band, The Wood Brothers and Black Violin.
There will also be a new Latin music night on the Wind Creek Steel Stage at PNC Plaza, on Thursday, August 12. The evening, headlined by Hector Tricoche, will be free to the public. Gates will open at 6 p.m. A DJ from La Mega will kick off the night, followed by urban merengue band Mako Swing. Then, vocalist Michael Stuart will take to the Wind Creek Steel Stage, followed by Hector Tricoche.
Alongside regular programming, in honor of those impacted by COVID-19, ArtsQuest and New Bethany Ministries are joining forces to present Poppies of Remembrance, Lanterns of Hope, with proceeds benefiting both organizations. Poppies of Remembrance, Lanterns of Hope features small paper bags illuminated by votive candles participants can purchase and set up at their homeplatz during a selected Musikfest day this August.
The lanterns will honor lives touched by the pandemic and can be dedicated to a loved one lost, those still struggling with the virus' effects or a hero fighting the pandemic on the frontlines. Each lantern bouquet comprises six candles and will be sold for $9 each.
PBS39, also located on the SteelStacks campus, will feature Summer Jam, a family-friendly concert series, at the new KidsPlatz. The lineup features nationally-acclaimed performing artists such as Dave Fry, SaulPaul, Sonia de los Santos and many more!
FOOD, CRAFTERS AND VENDORS
Musikfest will feature several new crafters this year including Cynful Bliss, Lkartistry, Philly Nuts LLC, Pottery by Bachert, Skyseed Energy, Lukagwa African Art, Sage Advice Candle Co. and St. Rocco's Treats! There will also be new merch at the Platz store at 523 Main Street in Bethlehem, which is open Thursday-Saturday from 11 a.m. – 6 p.m. and Sundays 12-4 p.m.
While several beloved foodie favorites will be returning to Musikfest this year, like Chick'n Cone, there will also be several new food vendors including Bagel Bus, Dinky's Ice Cream, Pat's Pizza & Bistro, Philly Waffle Cabin, Randevoo, Simply Skewered, Cubano X-Press and Le Petit Macaron. In addition to the slew of new food vendors, fest goers can enjoy delicious dishes from the new Palette & Pour restaurant on the first floor of the ArtsQuest Center.
To purchase any of these delectable food options, patrons can pay with credit/debit cards throughout the 'fest. Recyclable and reloadable CashCards are also available for those without another form of payment.
ART
In honor of Sellersville-based artist, Mandy Martin's Musikfest 2021 poster, paper poppies will be installed in the ArtsQuest Center for all to view during Musikfest. Those interested in contributing can visit the Banana Factory during business hours, which are Mondays and Fridays 8 a.m. – 6 p.m., Tuesdays-Thursdays 8 a.m. – 9:30 p.m., and Saturdays-Sundays 8:30 a.m. – 5 p.m., to drop off their own paper poppy creations, using the downloadable Poppy Project Instructions. You can also create a paper poppy at Familienplatz during the 'fest!
Martin will also be auctioning off the original painting of the Musikfest 2021 poster. Those interested will be able to bid on the 36 x 48 painting on canvas through Clickbid, an online auction site. The winner will be announced during the 'fest! All auction proceeds will benefit The Fund for Racial Justice and Equity (FRJE) powered by the United Way of the Greater Lehigh Valley.
COMMUNITY SUPPORT
From the very moment planning began for the 'fest as we know it, ArtsQuest turned to the community to find out exactly what they wanted to see this year, and what the 'fest meant to them. Through a series of Town Halls with self-described Musikfest SuperFans, and countless meetings with local government partners, this year's festival was adapted to what it is today.
Martin Guitar, who will be hosting a variety of gift-giving contests throughout the fest, has showed a great deal of support. During Musikfest, ArtsQuest will identify one up-and-coming artist per day to receive Martin Guitar gift packs, which will feature hats, picks, polish, guitar strings and straps, t-shirts and more! These lucky artists will be announced daily on social media. Martin Guitar will also be giving a prize pack worth more than $400 to one lucky winner in a social media contest which you can enter via this form. This prize pack will include a hat, picks, guitar strings and straps, The Martin Archives book, polish, a tote bag, zip-up hoodie and other fun Martin Guitar themed goodies.
ArtsQuest is so grateful for the support the community has shown. While the organization is proud to present Musikfest 2021 while recovering from a 70 percent loss in revenue due to COVID-19, it are not out of the woods yet. This year, Musikfest will provide hundreds of free performances for our community, paying gigs for all the musicians, free children's programming, access to festival food and beverage favorites and the opportunity to make impactful, lasting memories for all. To ensure that our grass-roots, local arts and cultural nonprofit can survive in years to come, donations can be made by visiting artsquest.org/donate.