ARTSQUEST ANNOUNCES NEW MUSIKFEST PLATZ NAME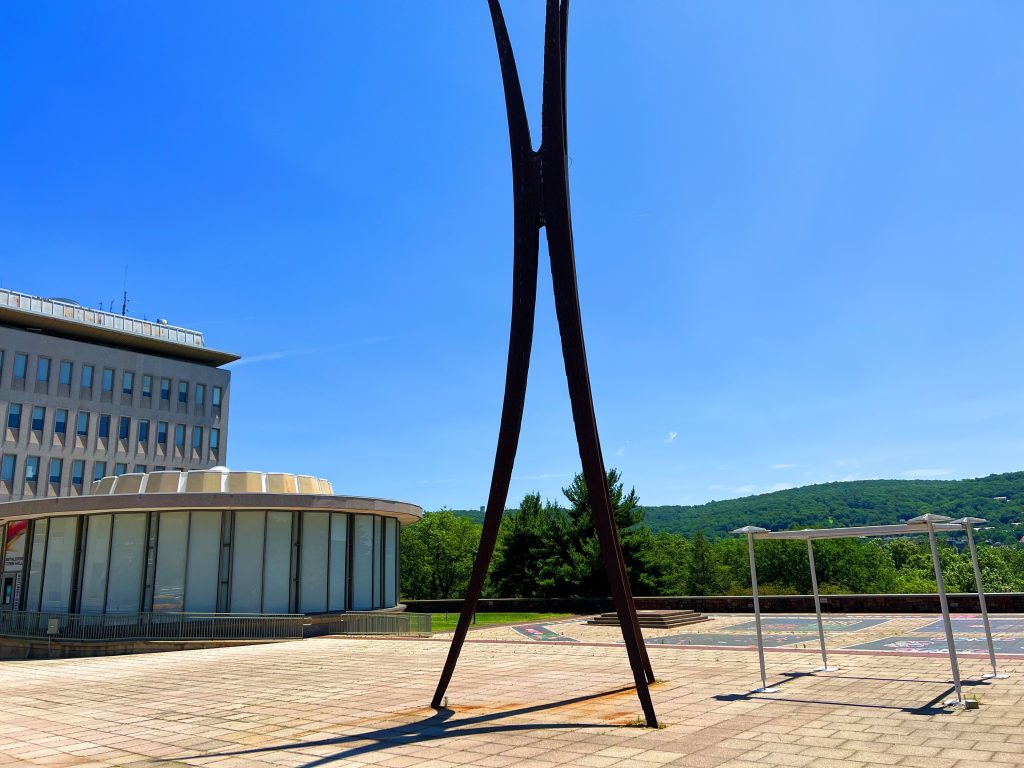 Out of 2,100 suggestions, ArtsQuest has chosen a name for new platz at Payrow Plaza
BETHLEHEM, Pa. – Musikfest is getting a new, but very familiar platz. ArtsQuest is pleased to announce that not only has a name been selected but also that long-time festival partner PNC Bank will be the title partner of this new venue at Payrow Plaza: PNC Stadtplatz.
Earlier this spring, ArtsQuest President & CEO Kassie Hilgert and Mayor J. William Reynolds announced on social media that after more than a decade Bethlehem's annual celebration, Musikfest, will once again return to the City's Payrow Plaza and put out the call for the community to assist in naming the country's largest free music festival's newest platz. The call was heard and resulted in nearly 700 people submitting more than 2,100 name suggestions for the new location.
Translating as "city place" or "town square," Stadtplatz was the most popular name suggested by the public, with dozens of fans making the recommendation.
"We've been a Musikfest sponsor for nearly 20 years and a long-standing supporter of ArtsQuest," said Pete Danchak, PNC regional president for Northeast Pennsylvania. "Extending our relationship further by supporting the Best Fest through the PNC Stadtplatz is a logical next step, and one that we're pleased to take as the community comes together. We're looking forward to seeing everyone at PNC Stadtplatz this summer!"
Located at Payrow Plaza, at 10 E. Church Street in between Bethlehem's City Hall and Public Library, PNC Stadtplatz will feature free performances every evening of the festival, from 5-10 p.m., by artists such as The Clarks (Pittsburgh, PA), We Banjo 3 (Galway, Ireland), and festival favorites Igor and Red Elvises.
"We are beyond thrilled to bring Musikfest back to Payrow Plaza," said Kassie Hilgert ArtsQuest President & CEO. "It is always amazing to see the community lend a hand in building this festival every year, whether naming a new platz or volunteering. This festival really belongs to the community and the name couldn't be more fitting."
PNC Stadtplatz 2022 Lineup:
Friday, 8/5
5:00 pm – Besphrenz
6:30 pm – Mike Frank & Friends
8:30 pm – Igor and Red Elvises
Saturday, 8/6
5:00 pm – Incendio
6:30 pm – Gina Chavez
8:30 pm – Cunningham & Associates
Sunday, 8/7
5:00 pm – Trouble City All Stars
6:30 pm – SNACKTIME PHILLY
8:30 pm – Kat Wright
Monday, 8/8
5:00 pm – Cody Templeton Band
6:30 pm – Eighteenth Hour
8:30 pm – Sour Bridges
Tuesday, 8/9
5:00 pm – Dave Fry
6:30 pm – Scythian
8:30 pm – We Banjo 3
Wednesday, 8/10
5:00 pm – Blair Crimmins & the Hookers
6:30 pm – The North 41
8:30 pm – Boat House Row
Thursday, 8/11
5:00 pm – Drew Angus
6:30 pm – Terrance Simien
8:30 pm – Billy Bauer Band – Dave Matthews Band Tribute
Friday, 8/12
5:00 pm – Garth.
6:30 pm – Dry Reef
8:30 pm – The Clarks
Saturday, 8/13
5:00 pm – Pepperwine
6:30 pm – The Groove Merchants
8:30 pm – Start Making Sense – Tom Petty Tribute Show
Sunday, 8/14
5:00 pm – Happy Landings
6:30 pm – Jeffrey Gaines
8:30 pm – The Blues Brotherhood
To stay up-to-date on all the 'fest details, download the Musikfest App today.