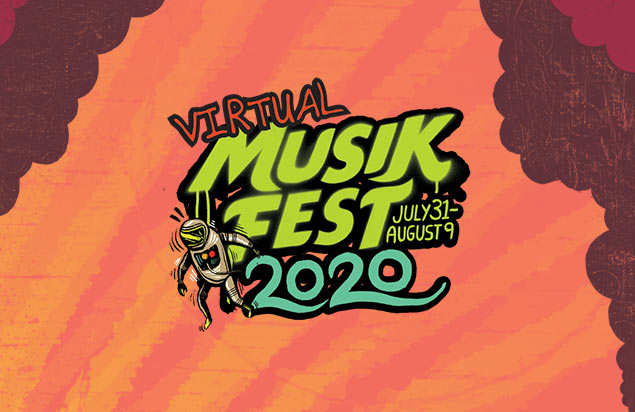 The 2020 Performance Schedule
Congratulations – You've found our 2020 schedule page! Scroll below to check out the musical performances we've got planned as part of this year's virtual 'fest.
All Virtual Musikfest stream set times are approximate and subject to change.
We recommend logging on a few minutes early if you're tuning in for a specific set.
TV performances will air live exclusively on Service Electric TV2
The fine folks at Service Electric are making it possible for those sets to be streamed here later, beginning August 3 and continuing through the end of the festival, because they're rad people who love the 'fest.
Did you miss the show? Want to watch again? The Virtual Musikfest Streams are available to watch on demand.
Watch on Demand
Friday, July 31
This day of the 'fest is brought to you by our friends at Yuengling and Service Electric Cable TV & Communications
Saturday, August 1
This day of the 'fest is brought to you by our friends at Keystone Canna Remedies and Edwards Business Systems
Sunday, August 2
This day of the 'fest is brought to you by our friends at Air Products
Monday, August 3
This day of the 'fest is brought to you by our friends at Highmark Blue Shield and NJM Insurance
Tuesday, August 4
This day of the 'fest is brought to you by our friends at Capital Blue Cross and Martin Guitar
Wednesday, August 5
This day of the 'fest is brought to you by our friends at Fulton Bank
Thursday, August 6
This day of the 'fest is brought to you by our friends at Wells Fargo and Lehigh Valley Health Network
Friday, August 7
This day of the 'fest is brought to you by our friends at PenTeleData and Provident Bank
Saturday, August 8
This day of the 'fest is brought to you by our friends at 6abc and Duzy
Sunday, August 9
This day of the 'fest is brought to you by our friends at B. Braun Medical Inc. and Service Electric Cable TV & Communications
After the 'Fest