ARTSQUEST SEEKS COMMUNITY INPUT ON MUSIKFEST 2021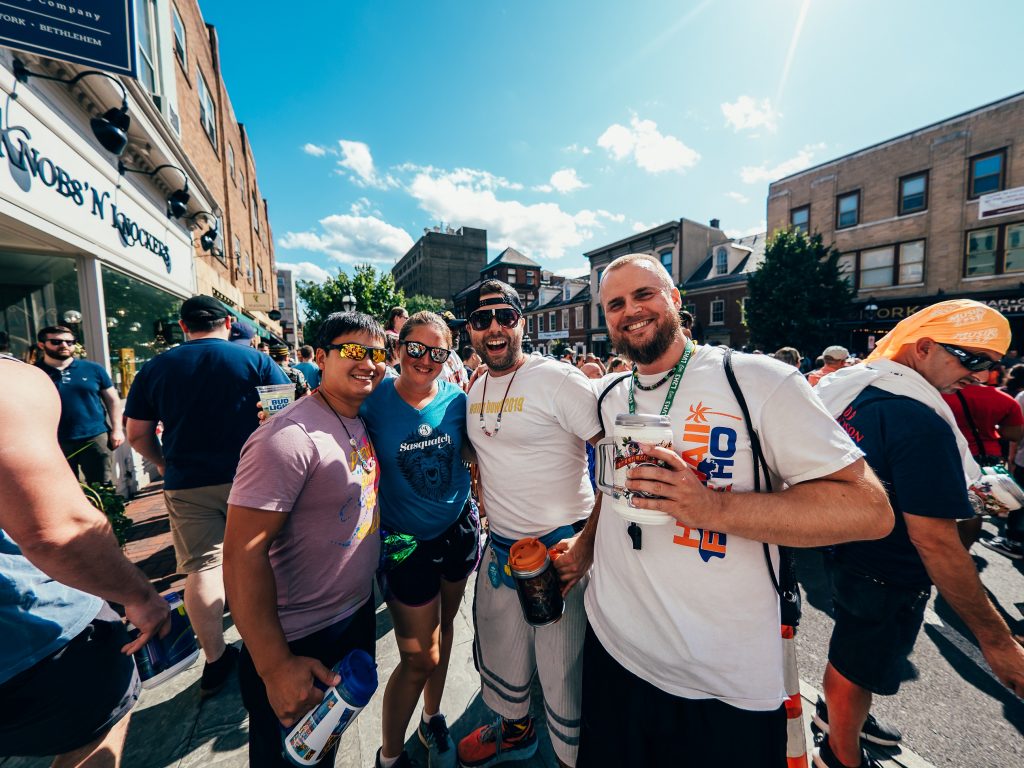 Photo by Ted Colegrove
Initiative seeks to engage self-identified Super Fans in evolving beloved festival
BETHLEHEM, PA — As ArtsQuest plans Musikfest 2021, the non-profit is looking for input from self-described Musikfest Super Fans to help create the best possible festival for the community. Starting today, Feb. 10, Musikfest Super Fans can identify themselves, via this form, by Fri., Feb. 19, for a chance to participate in exclusive surveys, conversations and focus groups. These Super Fans will be asked to share their contact information and some details on why they love Musikfest.
From it's very beginnings over 37 years ago, Musikfest has always been for the people of our great community. Usually drawing in over 1 million people with over 500 performances – the vast majority free to attend – it is true that, at its core, Musikfest is a festival for everyone.
Although Musikfest 2020 was still successful with over 2.2 million viewers of our 100 streamed, live TV and limited-capacity socially-distanced performances, ArtsQuest wants to ensure that all Musikfest-lovers of the greater Lehigh Valley region feel heard and satisfied with this ever-evolving, beloved celebration of the arts.
"Musikfest has always been run and supported by our community, and we plan to engage our supportive fans by asking them for feedback to help develop this year's festival in a way that provides much needed hope and a brief sense of normalcy during this pandemic," said ArtsQuest President and CEO Kassie Hilgert. "This festival supports so many artists and small businesses and creates forever memories for our attendees and we want to hear from them as we shape the 2021 edition."
With safety at top priority, following all CDC, state and local health and safety guidelines, we want to continue to evolve, alongside Musikfest, which will take place Aug. 6-15. ArtsQuest will be debuting this year's iconic festival poster to the public next week.