BACKSTAGE EXPERIENCE AT MUSIKFEST FOR BASD SUMMER PROGRAM STUDENTS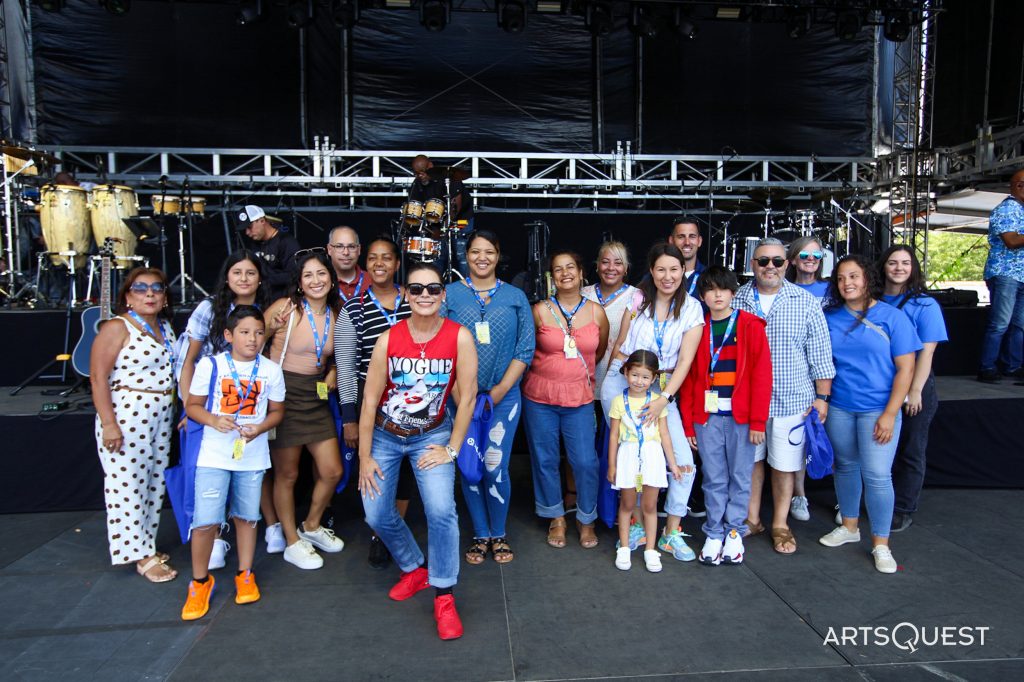 Students meet and mingle with Grammy-award winning performer
BETHLEHEM, Pa. – ArtsQuest and PNC Bank collaborated with Bethlehem Area School District (BASD) to offer a special backstage experience for English for Speakers of Other Languages Program (ESOL) students at Musikfest. This year, ESOL students and their parents enjoyed a field trip Sunday afternoon to the Wind Creek Steel Stage for a musical adventure featuring 2022 Musikfest's closing headliner, award-winning Puerto Rican pop singer/songwriter Olga Tañón. During an exclusive pre-show soundcheck the students learned about the exciting behind-the-scenes action that takes place before a concert and Tañón's musical journey.
"My favorite part of today was getting to know Olga and meeting her in person. It was unreal to be meeting her," said Mia Serrano, a BASD Middle School student. "I am from Peru, and in my country, I was involved in music and acting."
The English for Speakers of Other Languages Program (ESOL) is a four-week summer session provided for elementary, middle and high school English learners in the Bethlehem area. The program aims to integrate English Language Learner (ELL) students into mainstream classes, through theme-based activities to enhance learning.
Jose Sanchez, Supervisor of BASD ELS Department received fantastic feedback. "I was talking to a parent, and today was a once in a lifetime experience for her. She was a fan of Olga Tañón for years but only saw her on TV. Now to be here and watch her, and even take a photo with her is just so amazing," he said.
This isn't the first Musikfest that BASD students got an exclusive backstage experience thanks to PNC. The students were thrilled to learn about the inner workings of the music business. ArtsQuest and PNC are pleased to work with the school district once again to continue cultivating appreciation for arts and music in the Lehigh Valley community.
Joe Anthes, K-12 Supervisor of Related Arts and Social Studies was exceptionally passionate about this event. "A lot of what we are trying to do for arts and music in the school district (BASD) is to provide opportunities like this, especially in grades K through 8 so that they are hooked," he said. "They get engaged, and it can become a lifelong passion for them. Today, the students here are from both middle and elementary school, so this is really invaluable."