Father John Misty's Famous Friends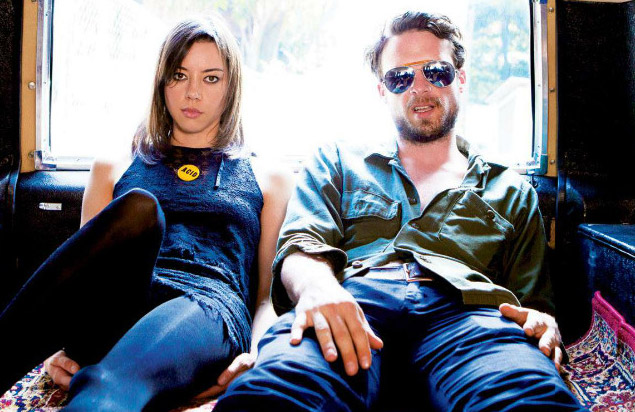 By Sherry Rodriguez, ArtsQuest Marketing Intern
Father John Misty should be a household name by now, considering the famous company he keeps. Singer-songwriter Josh Tillman, better known as Father John Misty, is no stranger to celebrity. Although he has chosen to stay signed to small indie label Sub Pop, despite Interscope Records' recent interest in him, Misty has managed to accumulate an impressive group of famous friends and collaborators.
Before Father John Misty headlines the Sands Steel Stage at Musikfest, let's check out which talented superstars he's been joining forces with…
BEYONCE & LADY GAGA
Ever wonder who the ghost writers are for huge names like Beyonce & Lady Gaga? Well, that would be none other than FJM, the former drummer of indie-pop band Fleet Foxes. The artist recently co-wrote Bey's "Hold Up" and two tracks on Gaga's record Joanne.
AUBREY PLAZA
When Misty's not writing for celebs, he has them star in his music videos. In 2012, Parks and Rec actress Aubrey Plaza was the focal point in Tillman's video for "Hollywood Forever Cemetery Sings", the first music video under his new name Father John Misty.
MACAULAY CULKIN
Following the trend of having A-list actors appear in his videos, this past April, Misty released a music video for 'Total Entertainment Forever' off of his new album 'Pure Comedy,' with Macaulay Culkin as the lead.
LANA DEL REY
In a role reversal last year, Misty starred in celeb friend Lana Del Rey's music video, "Freak". He described working with Lana as a dream and said he would definitely like to collaborate with the artist again. Lana has long expressed her adoration for Father John Misty and his music, stating in a 2013 interview for Radio.com,"I don't listen to that much new music but I actually really love Father John Misty, who kind of reminded me of my roots."
Father John Misty
SUNDAY, August 6
with special guest San Fermin
Musikfest's Sands Steel Stage at PNC Plaza