MUSIKFEST ADDS ADDITIONAL INCLUSION ZONE, SETS SUNDAY AUG. 7 AS INCLUSION DAY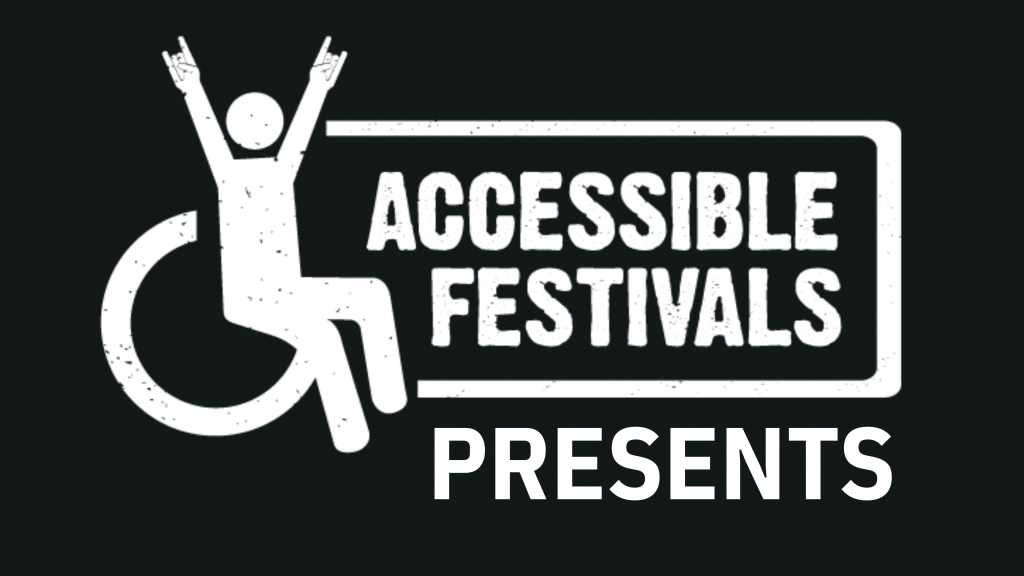 ArtsQuest partners with Accessible Festivals to increase accessibility at Musikfest
BETHLEHEM, Pa. — After debuting its first Inclusion Zone for Musikfest 2021, ArtsQuest in partnership with Accessible Festivals has added a second Inclusion Zone to the map for 2022. Sponsored by Good Shepherd Rehabilitation Network, the Inclusion Zones will be located on both the north and the south sides of the festival footprint.
Accessible Festivals, a non-profit organization dedicated to ensuring music and other forms of recreation are accessible to all abilities, has secured ASL interpreters for Inclusion Day at Musikfest on Sun., Aug. 7, continuing the tradition for its second year in a row at the nation's largest free music festival.
"Some view music as a universal language. It is also an exceptional tool for bringing together community members with diverse backgrounds" said Leah Barron, Accessible Festivals Program Director. "That is why making it accessible is so important! When musical performances include American Sign Language Interpreters, assistive technology and other accommodations, the powerful and unifying impacts of music can be felt by all."
"Accessible Festivals continues to be an excellent partner for ArtsQuest as we continue our work to ensure that our events can be attended by everyone," said Ryan Hill, ArtsQuest's Senior Director of Programming. "Accessibility is at the core of our mission; the word access shows up just six words into ArtsQuest's mission statement. Having Leah and her team working alongside our amazing Musikfest staff and volunteers will help ensure that people who couldn't have otherwise enjoyed what Musikfest has to offer can now do so."
The Musikfest Inclusion Zones are sensory-supportive spaces that provide services, tools and amenities to benefit individuals with sensory-processing difficulties of all ages and abilities. The spaces feature Silent Sound System headphones playing relaxing music, weighted lap pads, Moon Mats, sensory toys, mindfulness activities and education about mindfulness, coloring and activity books for all ages and abilities and more. Outside of the dedicated quiet space, play-based games and activities including hula hoops, bubbles, a misting fan (on the South Side only) will be available for people to try and explore.
The north side Inclusion Zone will be located at NJM Insurance Familienplatz will be open from5 to 9 p.m., on opening day and 12 to 8 p.m. the rest of the festival. The south side Inclusion Zone will operate at the SteelStacks playground from 12 to 8 p.m. on Saturdays and Sundays during the festival. These spaces are free to enjoy.
The ASL interpretation on Sun., Aug. 7, will be provided for the following shows:
Poets for Justice Presents… World Changers: Speaking Hope to the Future (3 p.m. and 6:30 p.m. at The Ice House)
Coast to Coast (5 - 6:30 p.m. at Air Products Americaplatz)
The Funkitorium (7 - 8:30 p.m. at Air Products Americaplatz)
Baha Men (9:30 - 11 p.m. at Air Products Americaplatz)
Accessible Festivals is a nonprofit organization dedicated to ensuring music and other forms of recreation are accessible to all abilities. Inspired by the beauty and universal language that connects us all through music, Accessible Festivals provides consultation and training to volunteers and professionals in the live event industry, while educating the general public about the value of inclusion and accessibility through innovative programs, events and experiences with a focus on music and the arts.
Visit musikfest.org for more information about other events and activities taking place during Musikfest.
Musikfest will take place Aug. 5 – 14, 2022. This year's lineup includes Disturbed, Ja Rule & Ashanti, Kip Moore, Ziggy Marley – A Live Tribute to His Father, Olga Tañón, Counting Crows, Willie Nelson & Family, Kelsea Ballerini, ALABAMA and Poison. This year's 'Fest includes a preview night on Aug. 4 with headliner Boyz II Men. Visit musikfest.org for more information. Aside from Musikfest, ArtsQuest provides countless opportunities for the community to enjoy, year-round, including different musical, artistic, cultural and educational experiences on its campus at the SteelStacks and Banana Factory.