MUSIKFEST WINS SPIRIT OF HOSPITALITY EVENT OF THE YEAR AWARD FROM PENNSYLVANIA RESTAURANT & LODGING ASSOCIATION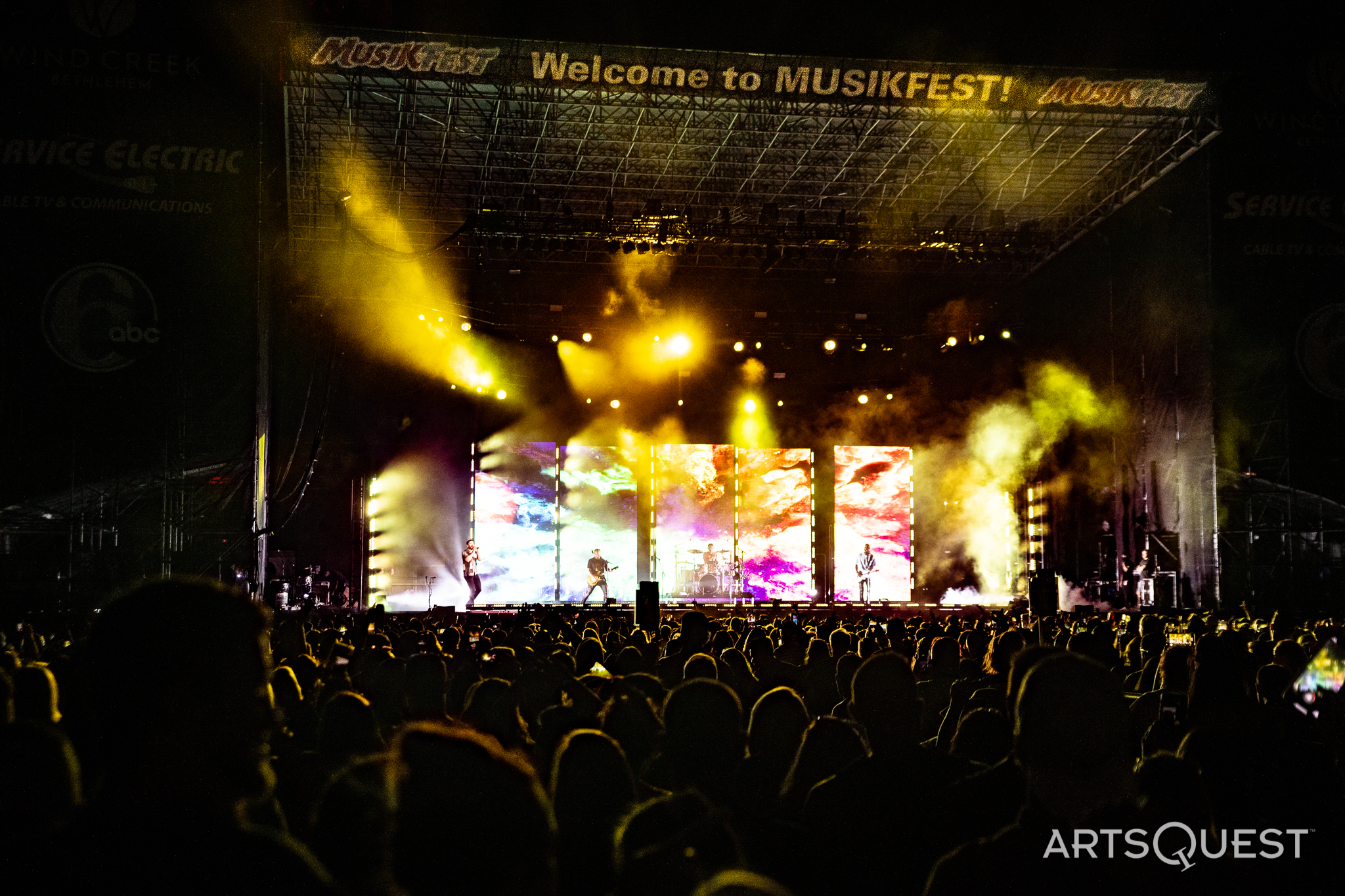 Credit: Lisa Boehm
In addition, ArtsQuest's Vice President of Hospitality and Food Services Susan Drexinger has been named Manager of the Year
BETHLEHEM, Pa. – ArtsQuest's Musikfest has been chosen as the Pennsylvania Restaurant & Lodging Association (PRLA) 2021 Spirit of Hospitality Event of the Year award recipient. This award recognizes a business that hosts an exceptional event that contributes to the local economy. ArtsQuest's Vice President of Hospitality and Food Services Susan Drexinger has also been chosen as PRLA's Spirit of Hospitality Manager of the Year award recipient. The organization will be honored at the PRLA Awards Gala Reception and Dinner on Mon., Nov. 8 at the Omni William Penn Hotel in Pittsburgh, Pa.
"Musikfest may be ArtsQuest's flagship event, but the impact reaches far beyond our campus," ArtsQuest President and CEO Kassie Hilgert said. "Now more than ever, it is important to support small business, tourism and economic development. It is an honor to host this uniquely Lehigh Valley event year-after-year. We are humbled to receive this recognition and we want to thank our entire team, along with hundreds of dedicated volunteers, sponsors, members and local businesses and community leaders who helped make this year's 'fest a reality."
The 38th annual Musikfest took place August 6-15, 2021, with a special sold-out preview night on Aug. 5. Overall, an estimated 1,127,000 people attended Musikfest in 2021. This year's festival featured approximately 500 free performances from more than 300 musical artists, providing paying gigs for musicians after a challenging year and a half in the industry. Approximately 70 percent of performers were local from the Lehigh Valley/mid-Atlantic region. Highlights of this year's 'fest included headlining acts Darius Rucker, Zedd, Sam Hunt, Shinedown, Phillip Phillips, Preservation Hall Jazz Band, Jimmie Allen, Colin Hay Band, The Wood Brothers, Black Violin, Hector Tricoche and Michael Stuart. Musikfest featured 150 corporate sponsors, more than two dozen artisans/retailers and more than 30 food vendors. A large portion of vendors were from the surrounding region (Pennsylvania and New Jersey) and the increased foot traffic boosted business for restaurants and retailers on Bethlehem's Main Street.
Susan Drexinger has been with ArtsQuest for nearly two decades. During a difficult time for the hospitality industry, she still found a way to deliver exceptional customer experiences to thousands of members of our community. In 2020 and 2021, her team executed weddings, corporate events and more. The team hosted regional outdoor proms, giving students a safe space to create lifelong memories during the pandemic. The team also hosted dance recitals and other outdoor performances, directly helping keep the arts alive in the Lehigh Valley.
Drexinger's team continues to develop new revenue streams to support ArtsQuest's community-driven mission via hospitality and rental opportunities, as well as hybrid corporate and nonprofit events. The organization's unique spaces and venues include the Banana Factory, ArtsQuest Center and the SteelStacks campus. ArtsQuest also hosts private events during large festivals including Musikfest and Christkindlmarkt.
"This is a surprise and an honor I share with my entire team," Drexinger said. "I am thankful for the relationships we have built throughout the years with our clients, guests and each other. We love creating memorable experiences and look forward to serving the community for years to come."
Aside from Musikfest, ArtsQuest provides countless opportunities for the community to enjoy, year-round, including different musical, artistic, cultural and educational experiences. Oktoberfest, presented by Lehigh Valley International Airport (ABE), will take place Oct. 1-3 and 8-10, 2021. Save the dates for Christkindlmarkt Bethlehem, presented by Univest Financial®, which will run for five weekends beginning Fri., Nov. 19 through Sun., Dec. 19, 2021. The next Musikfest is set for Aug. 5 – 14, 2022.