Tips for a Healthy 'Fest from LVHN Healthplatz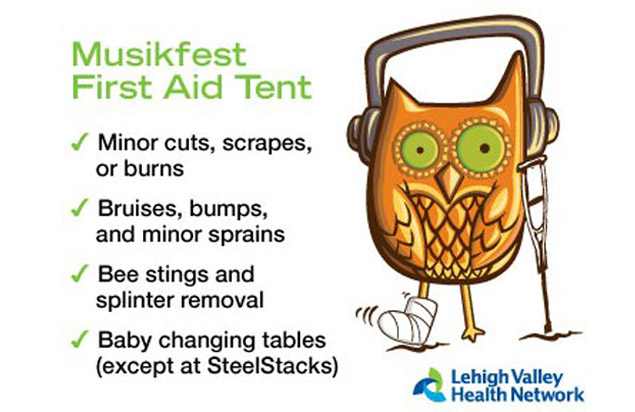 By Ashley Miller, LVHN Digital Engagement Supervisor
Jazz trio or stuffed burrito? Crafts by the stream or polkas and ice cream?
There's something for everyone at Bethlehem's Musikfest. To make the most of the next 10 days, follow these tips from Lehigh Valley Health Network (LVHN), sponsor of LVHN Healthplatz first aid tents, so you and your family will enjoy a safe and comfortable Musikfest: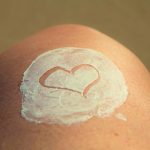 Sun Smarts
Respect the sun's strength, even on cloudy days. Wear a hat, use sunscreen (SPF 30 or higher) and take periodic shade breaks.
LVHN Healthplatz tip: Not all of Musikfest's fun is outdoors – check out a show in the ArtsQuest Center at SteelStacks on the SouthSide, make a stop inside the historic Hotel Bethlehem, or visit one of the many locally owned shops along Main Street to cool down and take a sun break.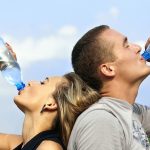 Sip and Slurp
Don't wait to drink water until you're thirsty. Drink plenty of fluids throughout the day to stay hydrated. If enjoying alcoholic beverages, rotate between filling your mug with water after every beer. Our friends at Coca-Cola have numerous tents throughout the 'fest, so be sure to stop by for a hydrating beverage anytime during the day!
LVHN Healthplatz tip: If you're feeling dehydrated, pick up a sports drink, available at all Musikfest beverage tents, and then head to an LVHN Healthplatz first aid tent to get checked out.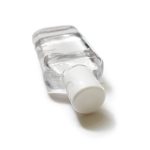 Sanitize
Bring along hand sanitizer and use frequently, especially right before you dig into that Take a Taco.
LVHN Healthplatz tip: If you forgot your hand sanitizer at home, there are hand-sanitizing stations at all LVHN Healthplatz first aid tents.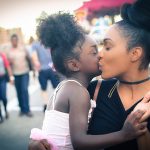 Crowds and Kids
Musikfest and crowds go hand-in-hand. Make sure young children are always in sight. Set a designated meeting spot in case anyone in your group gets lost.
LVHN Healthplatz tip: Before heading to the fest, take a photo of your children. Having a picture of exactly what your child is wearing will help staff and law enforcement identify them more quickly.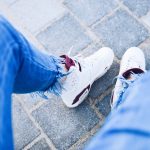 Sneakerize
Be sure to wear sneakers, walking shoes or other comfortable footwear. There's a lot to see and do at Musikfest. Take care of your feet so you don't miss a thing.
LVHN Healthplatz tip: Are your heels hurting or toes on the verge of blistering? Request help at an LVHN first aid tent where you can obtain a bandage or advice.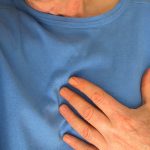 Be Heart Aware
A study at Germany's popular Oktoberfest celebration found drinking heavily over a short period of time can significantly boost the risk of an abnormal heart rhythm, even in healthy people. Always avoid binge drinking, especially in the heat.
LVHN Healthplatz tip: If you experience chest pains, dizziness, fainting, lightheadedness, heart palpitations or shortness of breath, seek medical help immediately.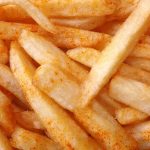 Downside to Fried
It's always fun to discover what new foods Musikfest vendors will dip in a deep fryer, but eating too much fatty or fried foods can cause diarrhea.
LVHN Healthplatz tip: No one wants to miss out on Santana's set because they're stuck in a porta-potty, so pick and choose your indulgences carefully leading up to the concert.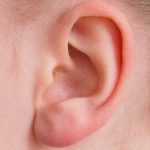 Save Your Ears
And we're not talking about an ear of Aw Shucks corn. Normal conversation occurs around 60 decibels, while a loud concert can register at almost 125 decibels.
LVHN Healthplatz tip: Children are especially prone to noise-induced hearing loss so if you're taking your kiddos to experience one of the 500+ free performances at Musikfest, plan to sit farther away from the speakers or have them wear age appropriate earplugs.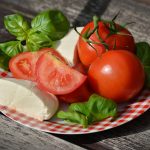 Eat to the Beat
A common Musikfest misconception is that there is nothing healthy to eat, but that's far from true.
LVHN Healthplatz tip: Check out healthy Mediterranean options like Greek salad or grape leaves or snack on hummus and guac at one of the many food stands at Musikfest. Plan your healthy menu by reviewing this list of food vendors at Musikfest.
Throughout the festival, should you or a family member need medical attention, LVHN has sponsored and staffed four first aid tents, aptly named LVHN Healthplatz, which can be found at Wells Fargo Festplatz, Guardian Life Insurance Company of America Zinzenplatz and the Wind Creek Steel Stage at PNC Plaza. In addition to treatment for minor injuries – cuts, bruises, nosebleeds, burns, sprains, etc. – baby changing tables are available at all Healthplatz locations (except Wind Creek Steel Stage). Stop by if you need medical help, or just to say hello and learn more about us.
Have a safe and enjoyable Musikfest!