"Architects of Air" Presented by Think Energy Highlights New Experienceplatz Venue at Musikfest 2017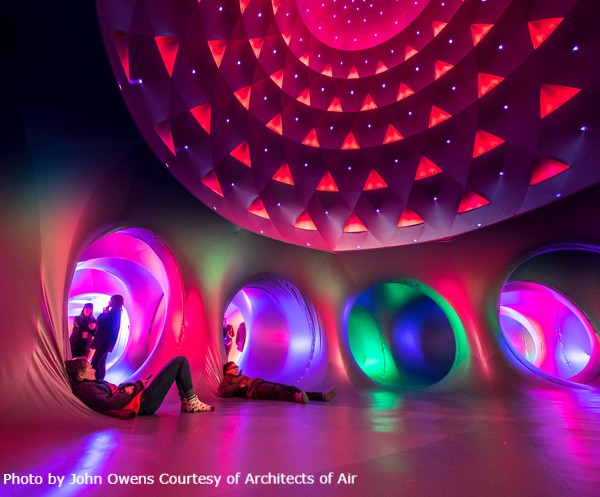 Monumental Attraction Offers Dazzling Maze of Light & Color
"Architects of Air: Katena Luminaria," a massive inflatable art installation that delights with its mix of light and color, will welcome visitors to the new Experienceplatz venue at Musikfest Aug. 4-13. As big as half a football field, the monumental attraction, presented by Think Energy, a leading residential energy supplier, offers a dazzling experience as visitors walk through a maze of winding paths and marvel at the structure's 30-foot tall domes.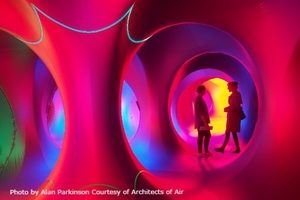 Designed by British artist Alan Parkinson, "Architects of Air" has enchanted audiences around the world since 1992, with more than 600 appearances in 41 countries, including at Hong Kong's Lantern Festival, the Kilkenny Arts Festival in Ireland, and the Edinburgh Fringe Festival. It's been described as "walking through a stained glass window," and following the release of Parkinson's book The Most Beautiful: 20 Years of Architects of Air, Gizmodo hailed the experience as "gorgeous" and "transformative."
"Think Energy is a longtime supporter of Musikfest, so we couldn't be more excited to help bring this unique experience to festivalgoers," said John Henderson, head of Think Energy, a part of the international energy group ENGIE.  "As an energy supplier, we believe backing this innovative display of light is a natural fit for us and an extension of our parent company's rich tradition of supporting important civic causes.  It's an honor to be a part of it."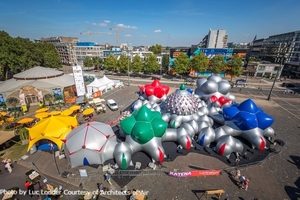 Guests entering "Architects of Air" will be greeted by volunteers from Guardian Life Insurance, who will talk about the attraction and the unique space they are about to enter. Hours are Aug. 4, 6-10 p.m., and Aug. 5-13, noon-10 p.m, with last entry at 9:30 p.m. Entry to "Katena Luminaria," which is wheelchair accessible and accommodates special needs, is $5 at the gate, payable only in Musikfest Food & Beverage Tickets.
Another highlight of Experienceplaz is Musikfest's popular Wireless Disco, an especially fun way of experiencing music. With Wireless Disco, participants grab a set of wireless headphones and the seeming silence is instantly transformed into a high-energy musical event, with live music presented by two DJs on separate channels, all synced to a light and video display.
Visitors to Experienceplatz will also enjoy daily busker performances, food and beverage vendors, and interactive opportunities, all courtesy of festival partners like Rothrock Motors, PNC Bank, KRAVE Jerky, and Think Energy. To accommodate the new attractions and venue, the festival's Spark Orthodontics Familienplatz family venue is moving to the 18th Century Colonial Industrial Quarter adjacent to Martin Guitar Handwerkplatz for 2017.
One of the largest music festivals in the nation, Musikfest, run by the nonprofit  ArtsQuest, features more than 500 performances over 10 days on 15 stages throughout Bethlehem. Headliners at the festival's Sands Steel Stage include Santana on Aug. 4, Chicago on Aug. 5, Father John Misty on Aug. 6, +LIVE+ on Aug. 7, Aloe Blacc on Aug. 8, Godsmack on Aug. 9, Toby Keith on Aug. 10, The Band Perry on Aug. 11, Lee Brice and Justin Moore on Aug. 12, and Jethro Tull by Ian Anderson on Aug. 13.
For more information on the Experienceplaz, "Architects of Air," and the festival, visit www.musikfest.org or follow us at facebook.com/Musikfest and twitter.com/Musikfest.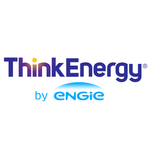 Think Energy is a retail electricity provider focusing on residential and small commercial customers. Think Energy – a business of ENGIE Resources NA, one of the largest commercial retail electricity providers in the United States – is also part of the international energy group ENGIE, which has been serving customers, large and small, for more than 175 years. For additional information, visit thinkenergy.com, or follow Think Energy on Twitter @ThinkEnergy and Facebook.com