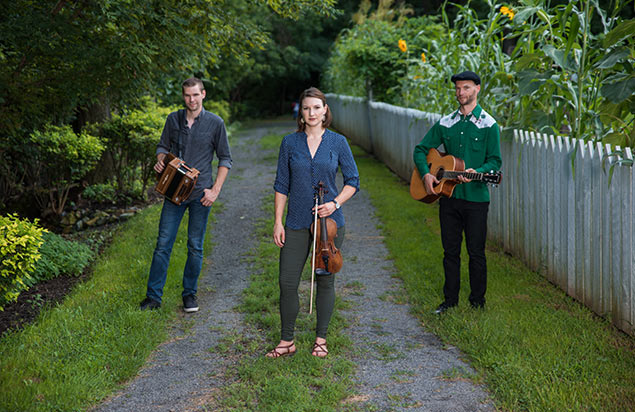 Poor Man's Gambit
Sunday, August 14 · view days & times
Venue: Provident Bank Main Street

FREE
Poor Man's Gambit was formed in 2015 and hails from Allentown, Pennsylvania, USA. The trio has released 3 albums, completed two international tours, and has been noted as an increasingly popular Irish-American group.
PMG brings together three diverse musical backgrounds which complement the other's musical styles both on stage and in the studio. With two multi-instrumentalists in the line-up, PMG has been noted for their ability to change instrumentation many times over the space of a performance, and offer several levels of musical depth to listening ears. The addition of Corey's flashy footwork on the occasional reel adds an extra punch of energy to their shows.
The trio's latest album 'Land of Sunshine' showcases a carefully selected offering of spirited tunes balanced with an equal number of expressively performed songs.
Schedule
Venue Information
Provident Bank Main Street
Musikfest
Main Street (North Side)
Bethlehem, PA 18018
610-332-1300
map & directions