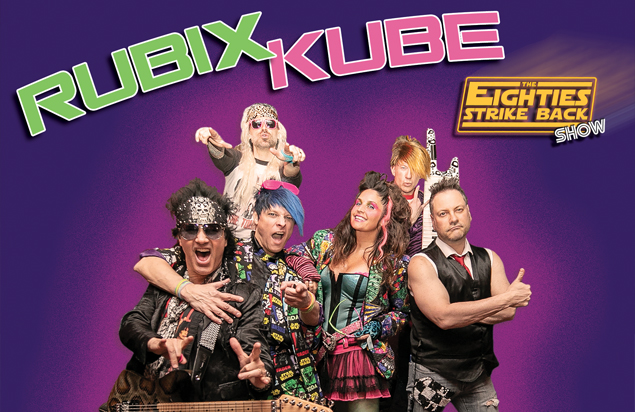 RUBIX KUBE: The '80s Strike Back Show!
Wednesday, August 7 · view days & times
Venue: Wells Fargo Festplatz

FREE
RUBIX KUBE is led by a male and female dynamic duo of karma chameleons, able to transform in the-blink-of-an-eye into the voice & character of any 80s icon. It's like Madonna, Prince, Devo, Bon Jovi, Guns 'N' Roses and more are teleported right before your eyes on the same stage, in one concert! Their supporting sidekicks are all decked out in vibrant, vintage 80s threads and with enough hairspray to take down Freddy Krueger, The Terminator, Beetlejuice and all The Gremlins at once. The band is able to crank out pop, rock, new wave, dance and hair metal hits from the decade of decadence and perform them just like the originals - yet with their own gnarly twist! Prepare for the most bodacious, totally rad time-warp to the 80s with RUBIX KUBE!
Schedule
Venue Information
Wells Fargo Festplatz
Musikfest
Main and Spring Streets (North Side)
Bethlehem, PA 18015
610-332-1300
map & directions