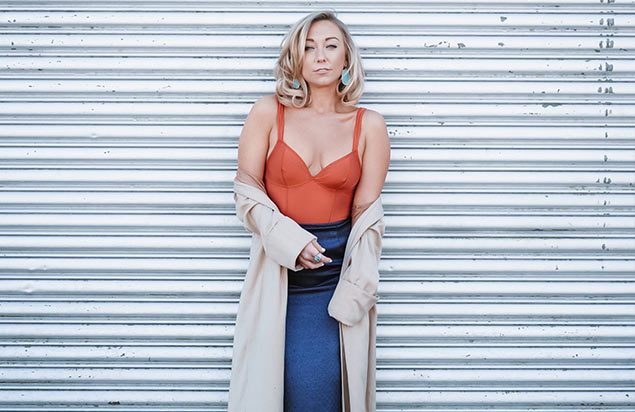 Jessica Cayne
Sunday, August 4 · view days & times
Venue: Provident Bank Main Street

FREE
"Nashville's CAYNE brings together the best of rock n' roll, soul, hip hop and gospel, becoming the face of Music City's future.
Beyonce raised more than a few eyebrows, including Jack White on 2016's ""Don't Hurt Yourself,"" off of her legendary Lemonade album... Nashville's Jessica Cayne performs a similar alchemy, but in reverse. As CAYNE, Jessica Cayne updates classic soul roots rock with a powerful, hip-hop/R&B low-end. Kick drums bang like an artillery section, while ponderous hand-claps bring the party vibes, undeniable and irresistible."" -WE ARE THE GUARD 2017
Jessica Cayne is a songwriter, singer, and multi-instrumentalist hailing from Atlanta and currently living in Nashville, TN. Cayne pulls from influences in Americana, pop, rock and soul to craft her particular brand of sound that is uniquely southern and uniquely her own.
Jessica's music can be heard in film, television and wherever you stream online.
Schedule
Venue Information
Provident Bank Main Street
Musikfest
Main Street (North Side)
Bethlehem, PA 18018
610-332-1300
map & directions