MUSIKFEST 5K GOES VIRTUAL FOR 2020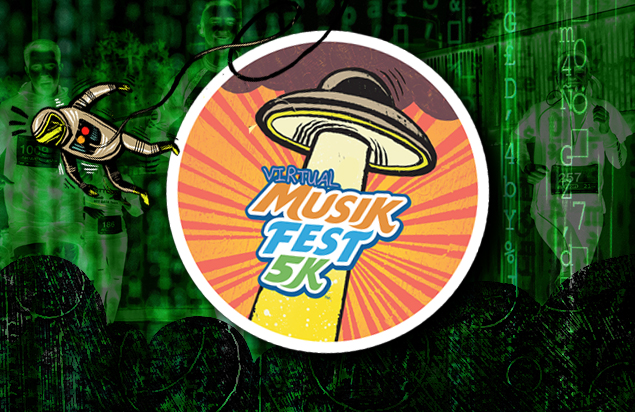 Registrations Support This Year's Festival and Performers
BETHLEHEM, PA—Although ArtsQuest, the nonprofit that presents Musikfest, has had to reschedule a series of events due to the pandemic, the staff has found a way to keep its Musikfest 5K alive. By making the race virtual this year, it allows avid runners, as well as Musikfest supporters, to be a part of the unique event and exercise opportunity by simply signing up online and making a small donation.
Everyone who signs up receives stylish Musikfest merchandise. Depending on the donation level, items include the cherished glow-in-the-dark Musikfest mug and the new Musikfest gaiter/face covering. All proceeds from the 5K will go to support Musikfest 2020, taking place July 31–Aug. 9.
Many may be curious as to where this virtual run will take place, but the best part is that it can be done anytime, anywhere. Whether participants decide to run on a local track, a treadmill or around their neighborhood, they can freely choose when and where to complete the 5K. Titles and 'prizes' will go to those who push for triumphs of The Best Official Time, Farthest Distance Ran, Fewest Bathroom Breaks During the Run and more.
Once signed up, participants will be provided with updates on where to share their accomplishments, strange stories and crazy outfits that deserve recognition. There is also the option to sign up as part of a team, with runners having the opportunity to participate with friends, family and coworkers.
The Musikfest virtual 5K is sponsored by Yuengling, Lehigh Valley Health Network, Highmark Blue Shield, Keystone Running Store and Aardvark Sports Shop. To sign up and compete for bragging rights as the fastest runner around, visit www.musikfest.org/5k/.
Musikfest 2020, presented by the nonprofit ArtsQuest, will take place July 31-Aug. 9. This year's festival will include 40 concerts shown via Musikfest.org as part of Virtual Musikfest, nearly 40 performances by bands live from the Service Electric TV studios and then shared via Musikfest.org; an on-site food and beverage experience at SteelStacks that will include at least 10 Musikfest favorite food vendors. Additional details on the festival, including possible in-person events and concerts at SteelStacks, will be announced throughout the summer.